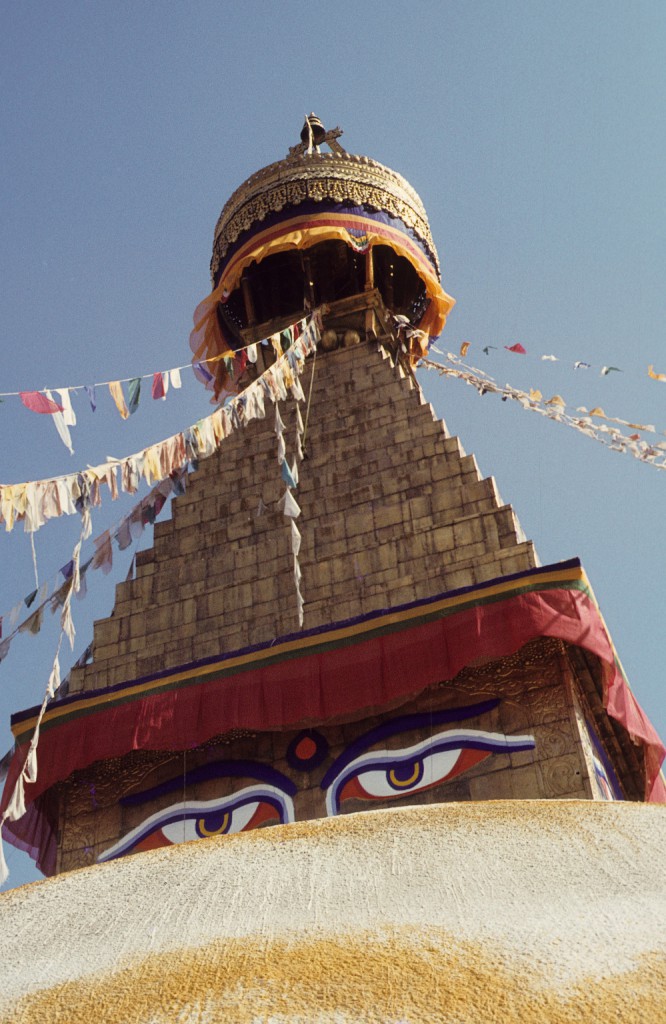 Start from Kathmandu/Nepal with devotions to Buddha in the first days
of August 1978…..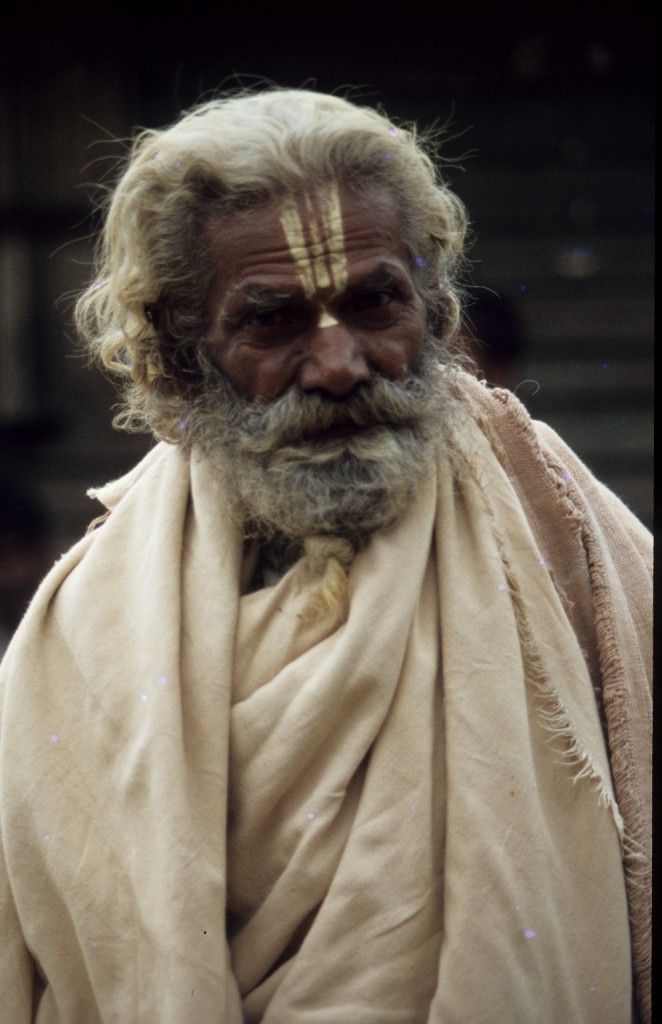 …with the blessing of the Sadhu….
…under observance of the locl residences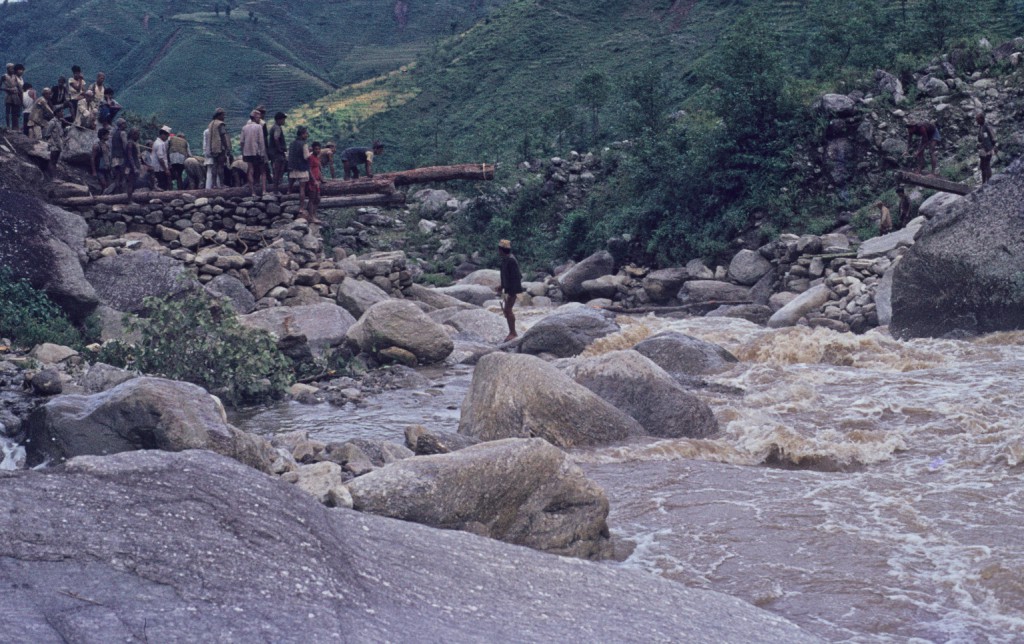 On the way waiting for the bridge which is…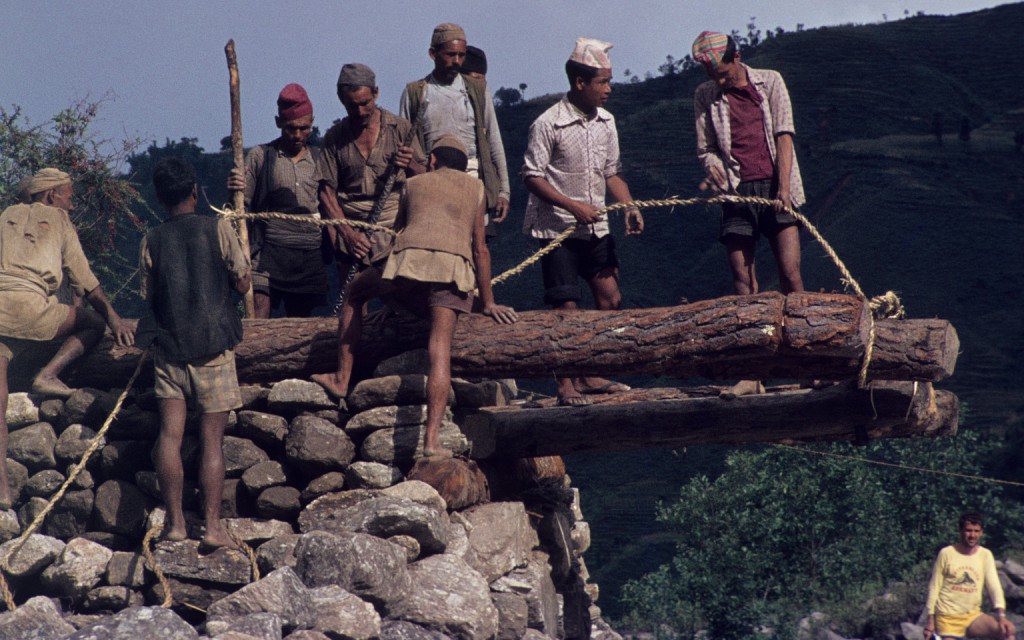 …nearly ready! Just a little bit more to wait (one day)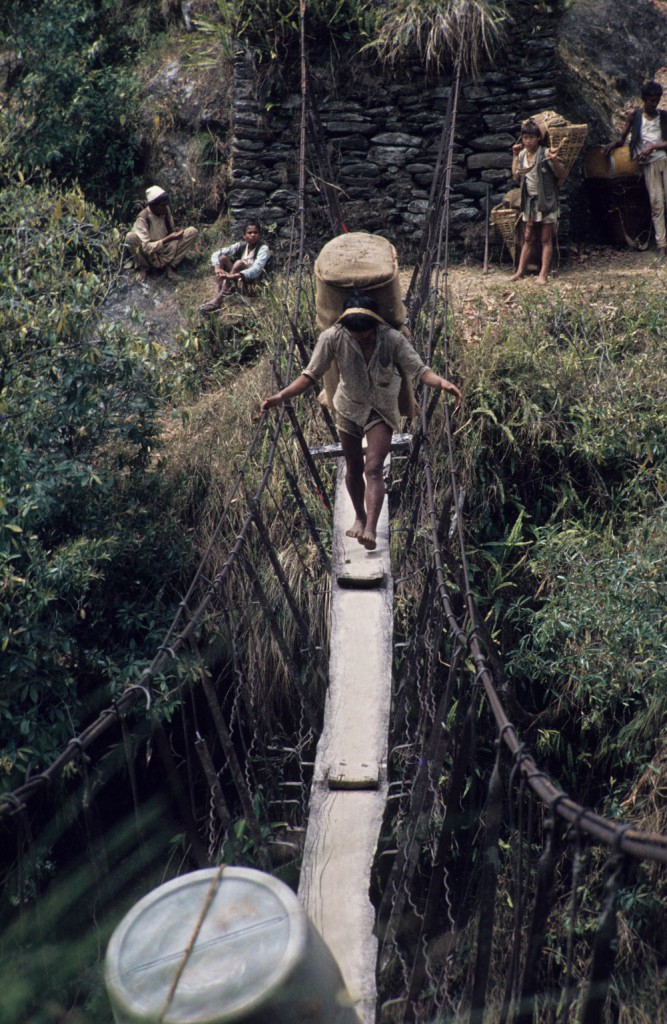 Crossing the canyon with the help of a rope bridge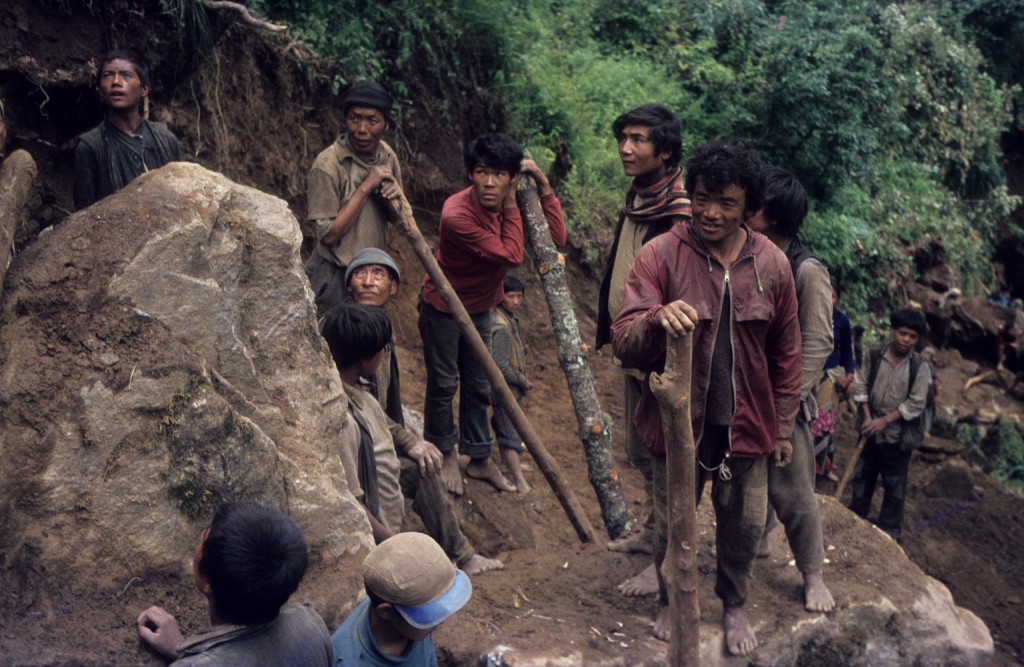 Repairing the road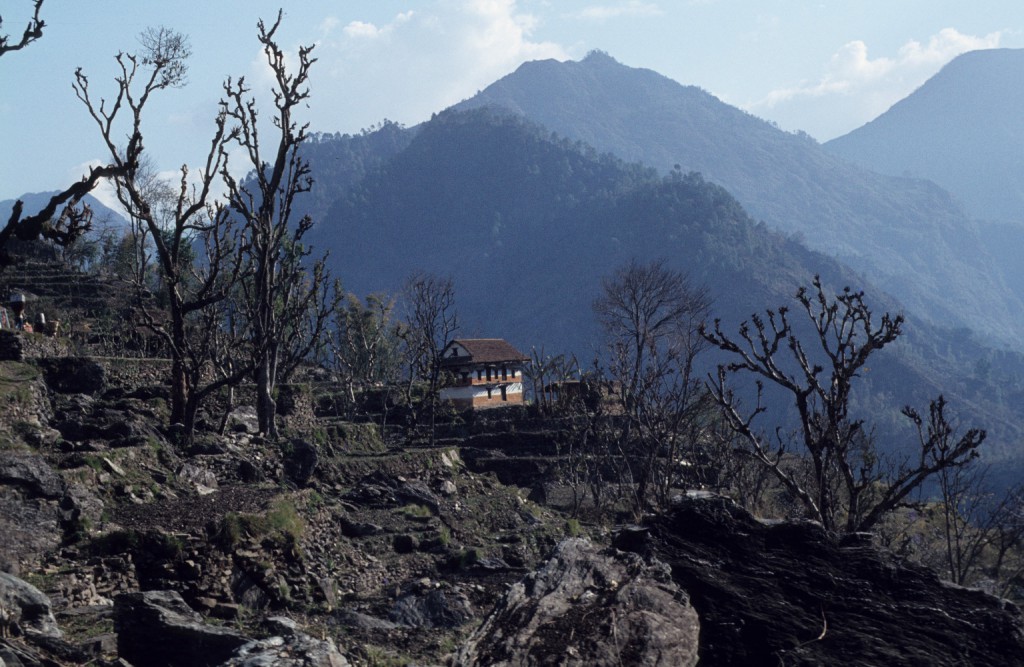 Over the hills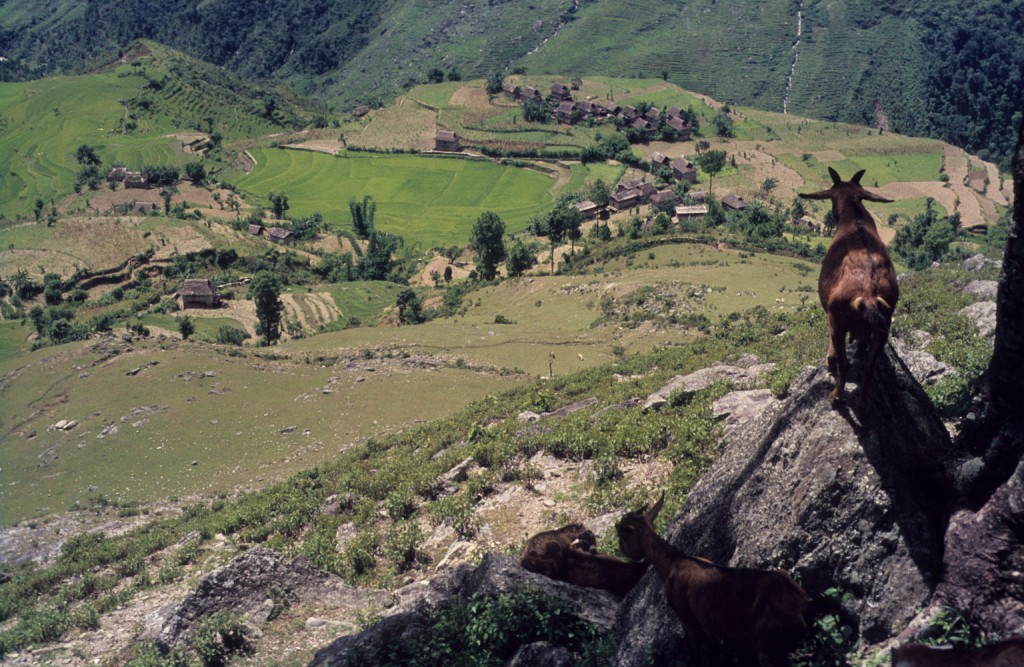 Goat watching
What's the matter?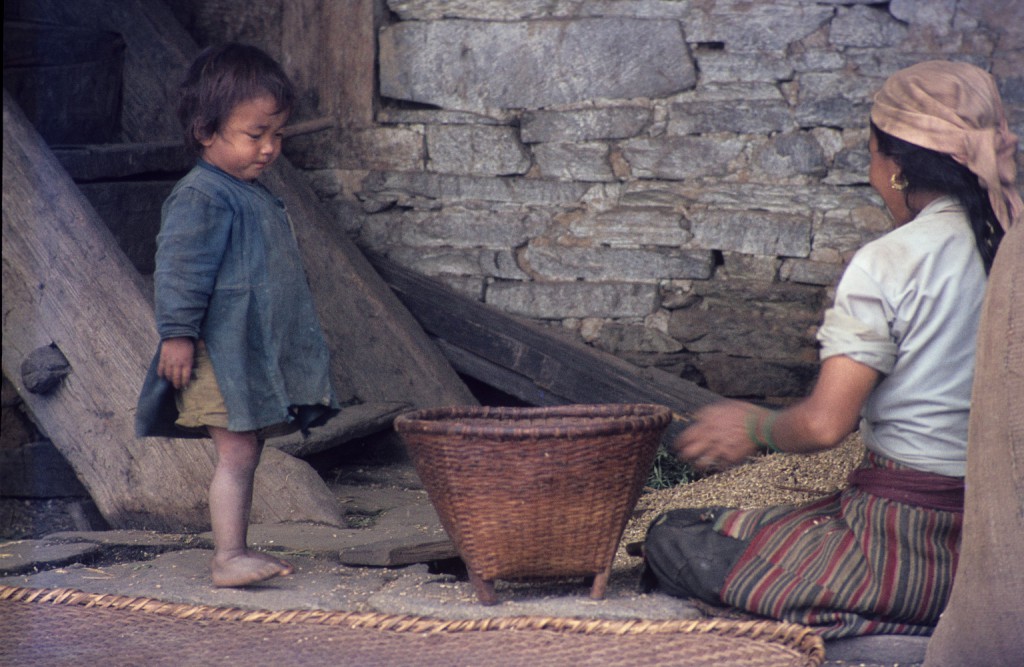 Mother, I'll help you!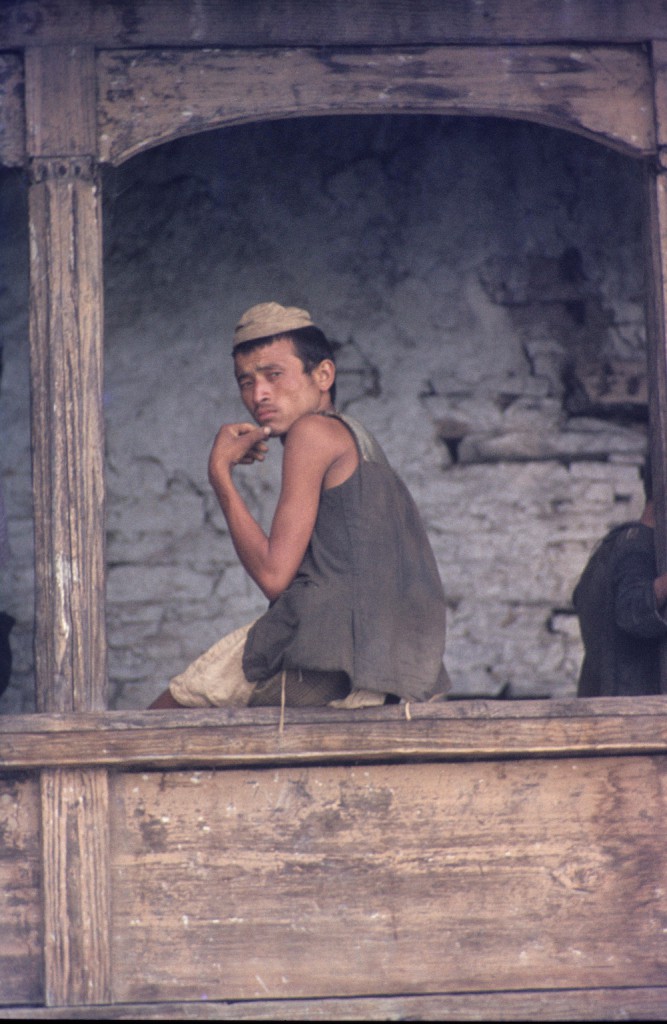 Foreigners!?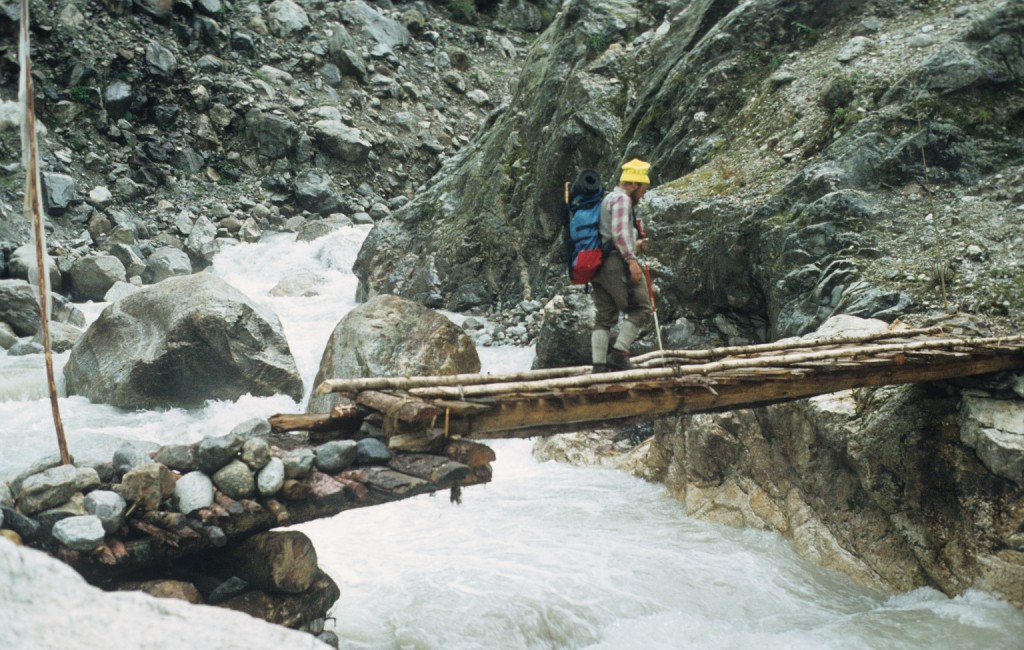 Mountain river crossing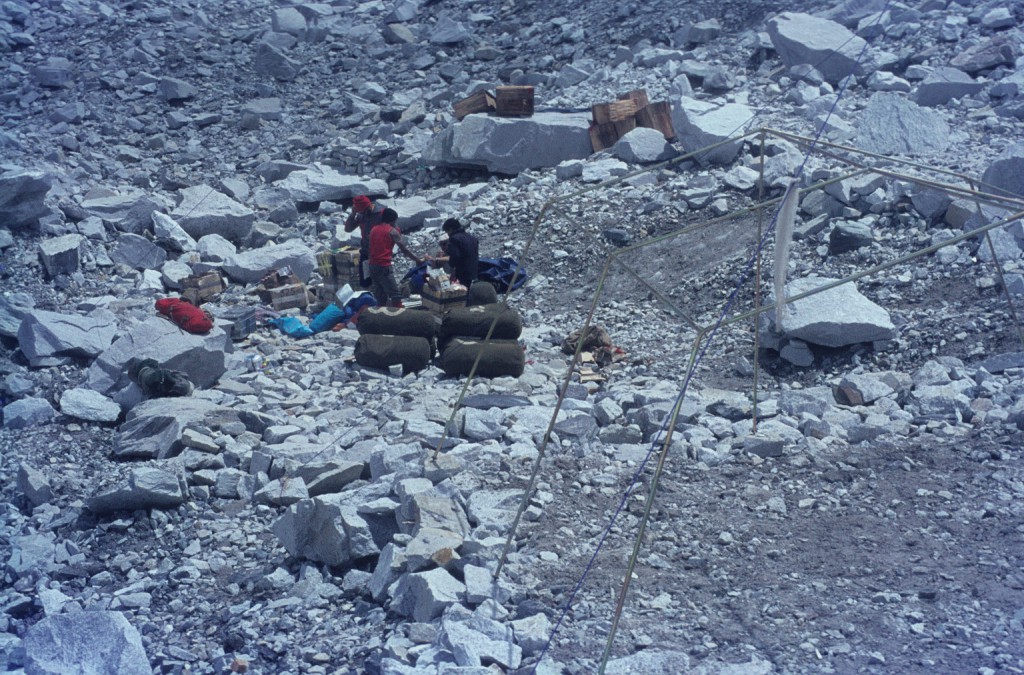 Arrived! Basecamp on the glacier at 5.400m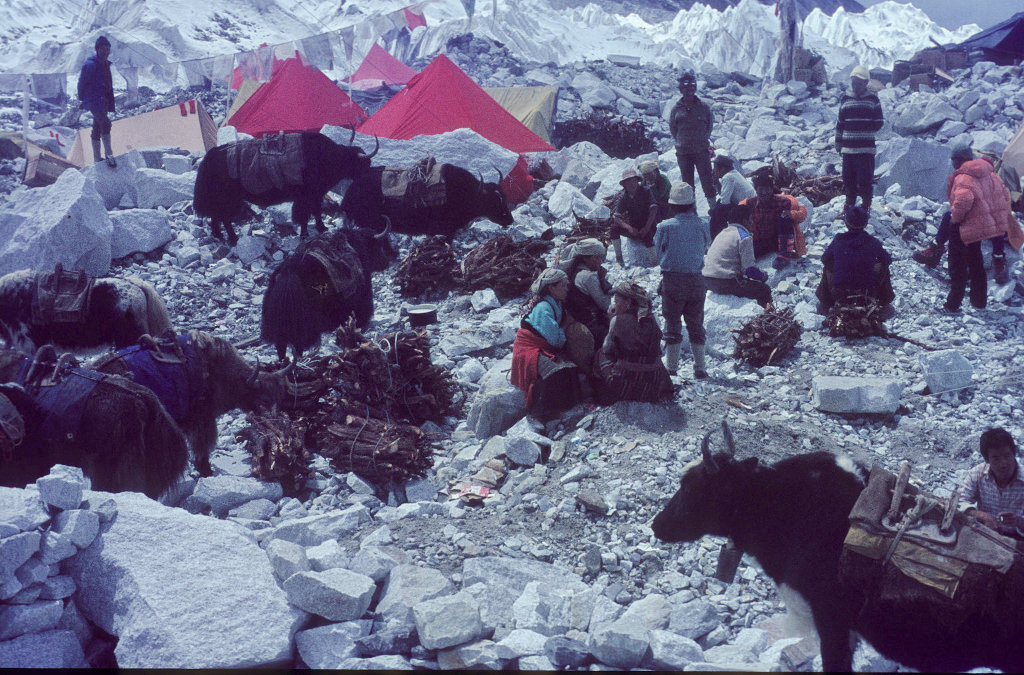 Yak express company has well done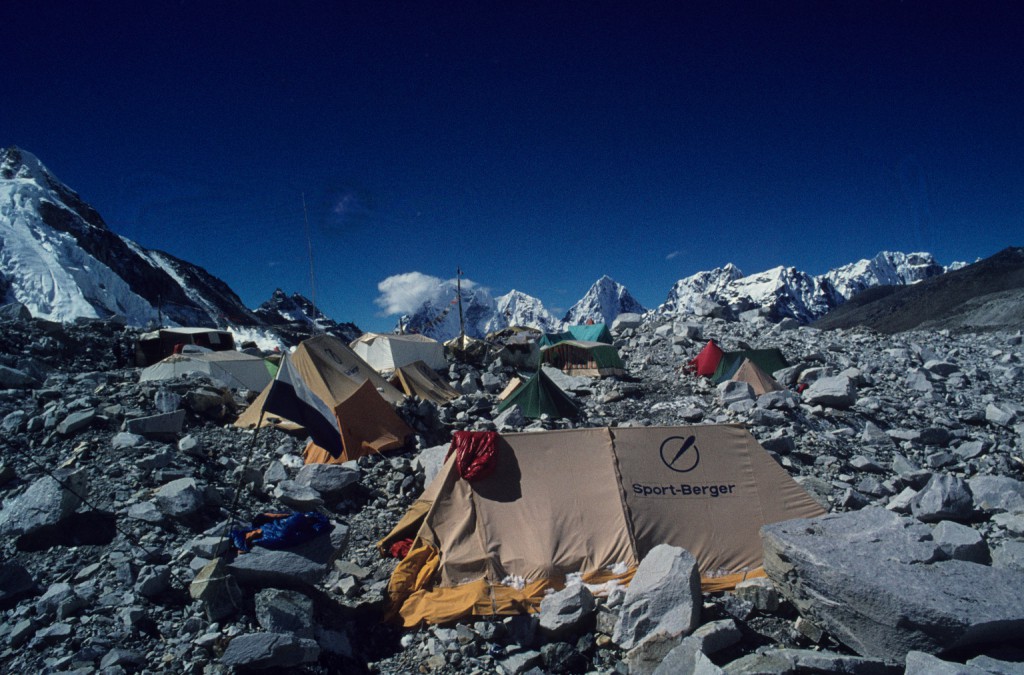 Comfortable accomodation at the basecamp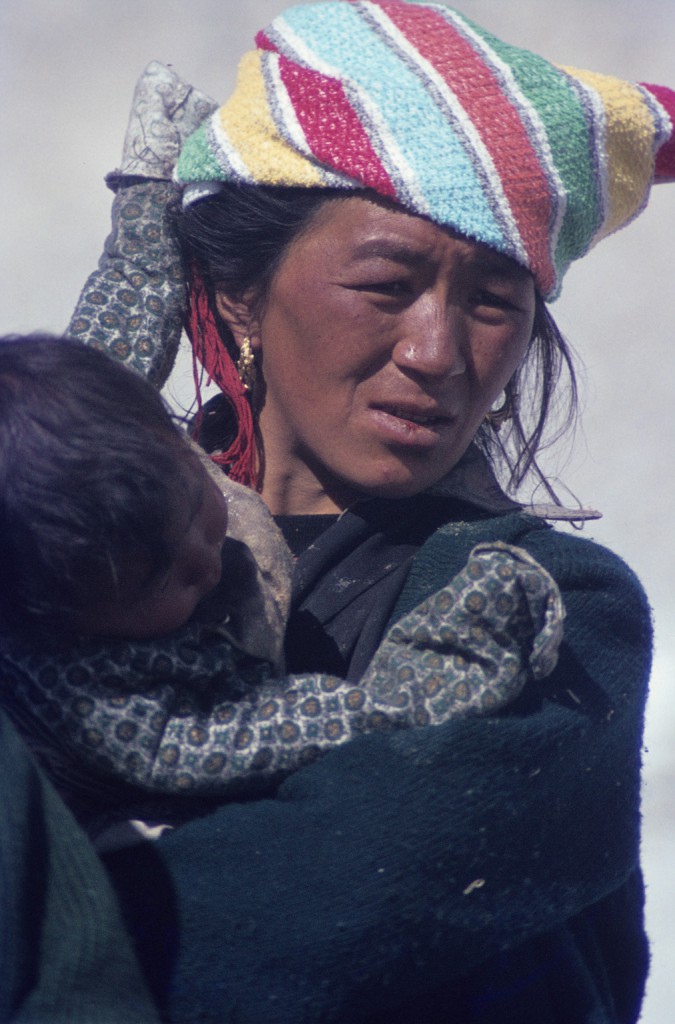 Porters wife and child
Looking forward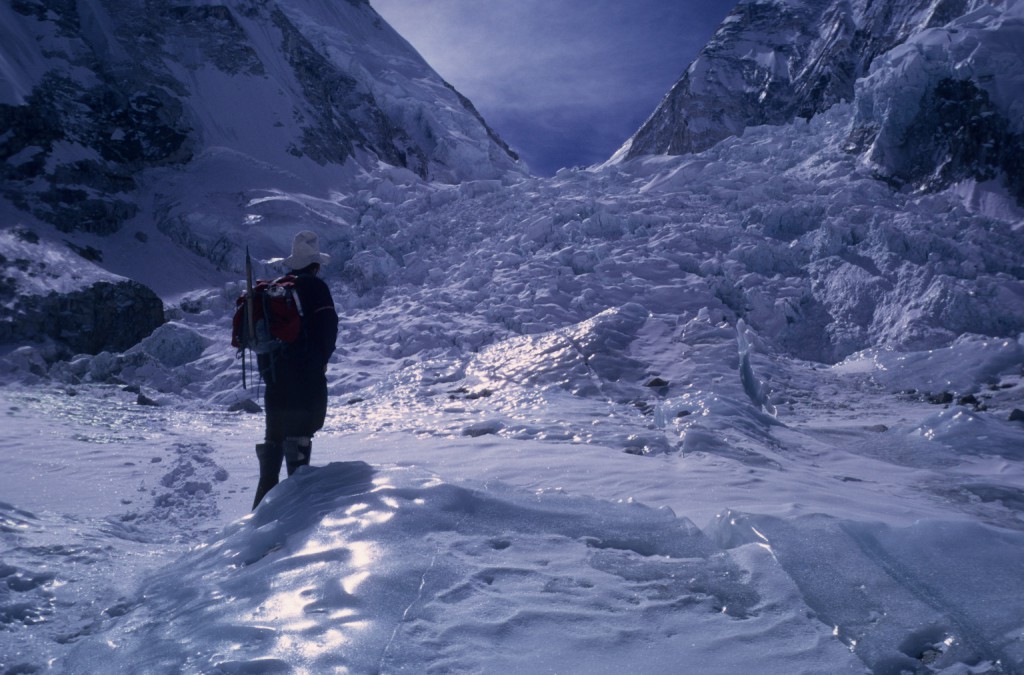 Khumbu Icefall – Aproach with caution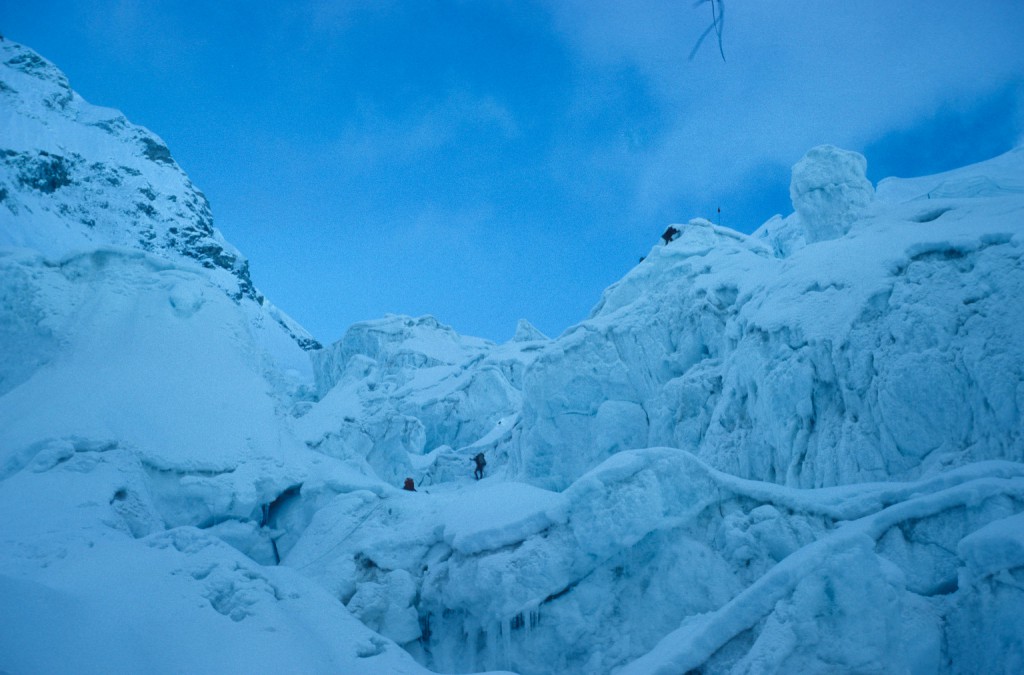 Lost in the Icefall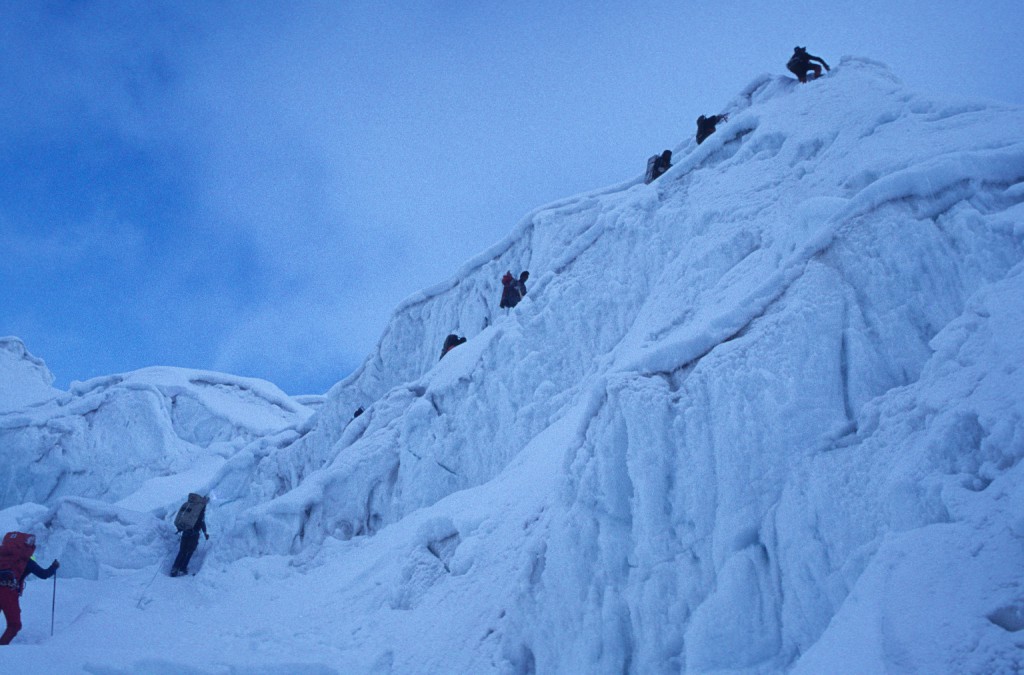 But not alone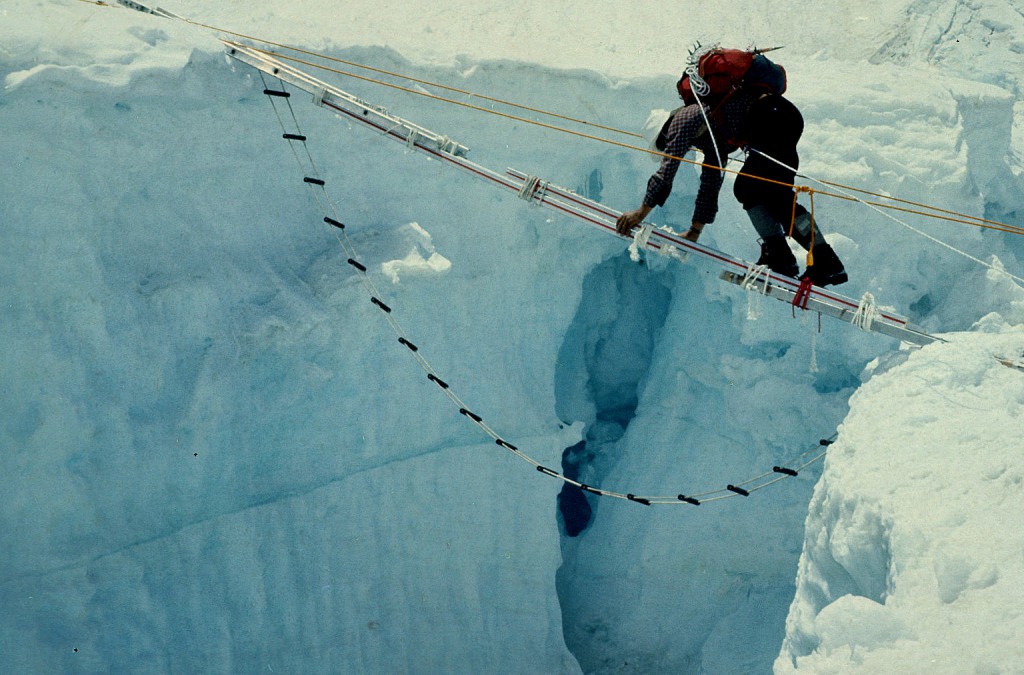 Don't worry the thirty-meter-depth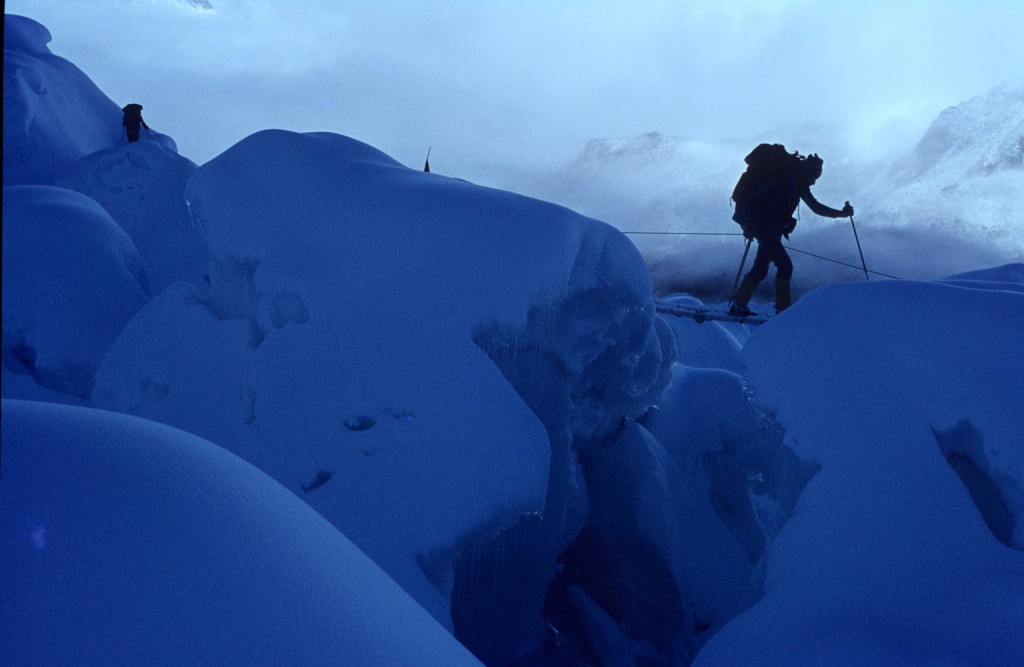 ….and again…
….and again…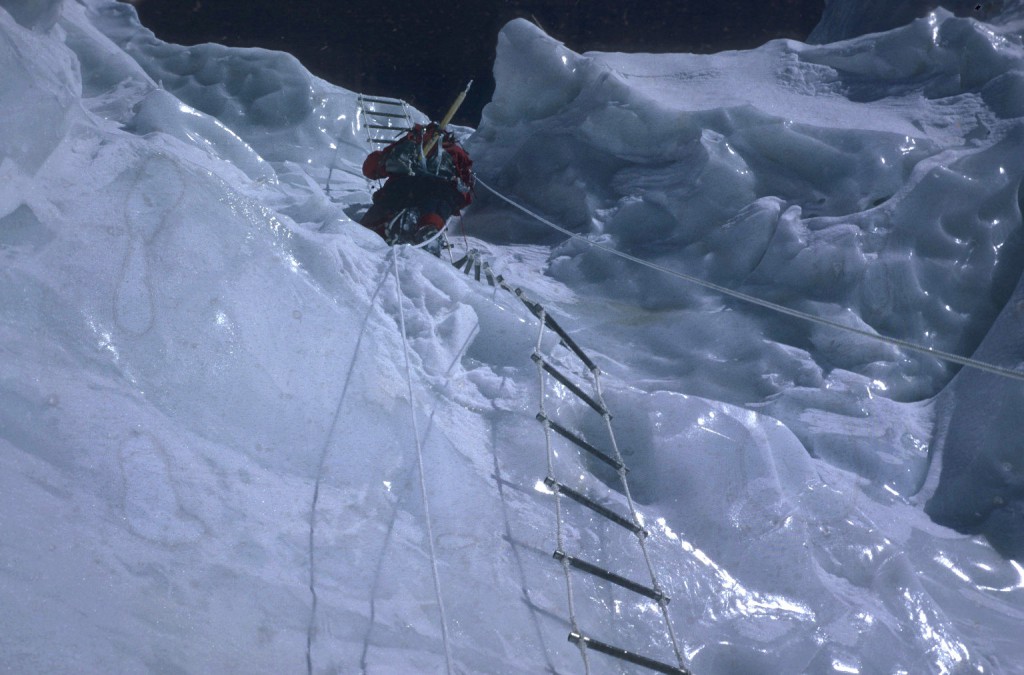 … but now into the high!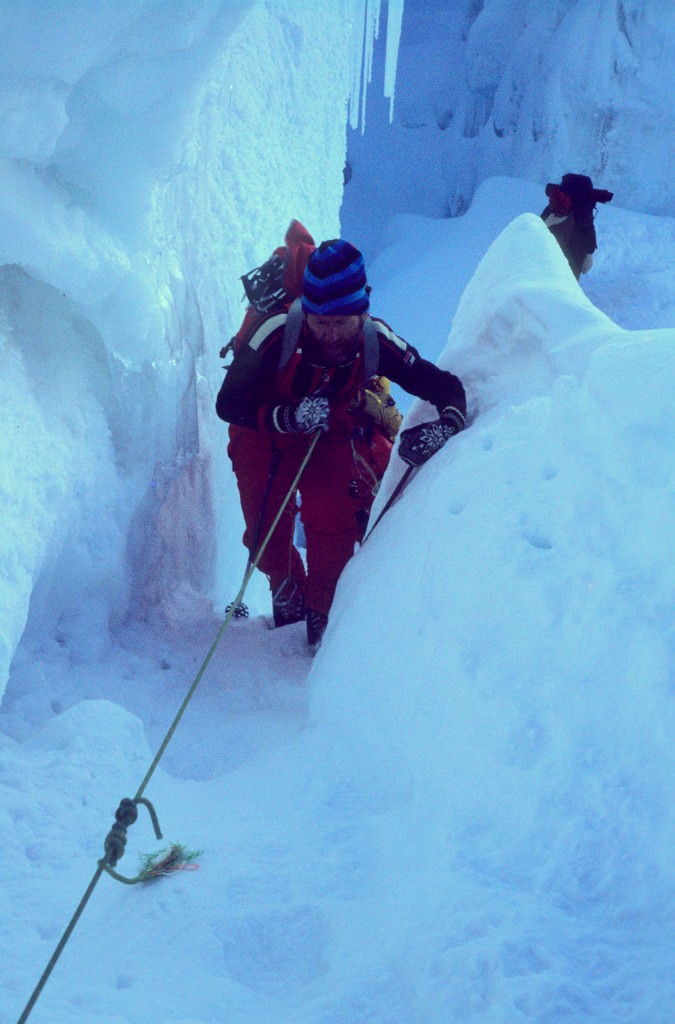 A narrow trail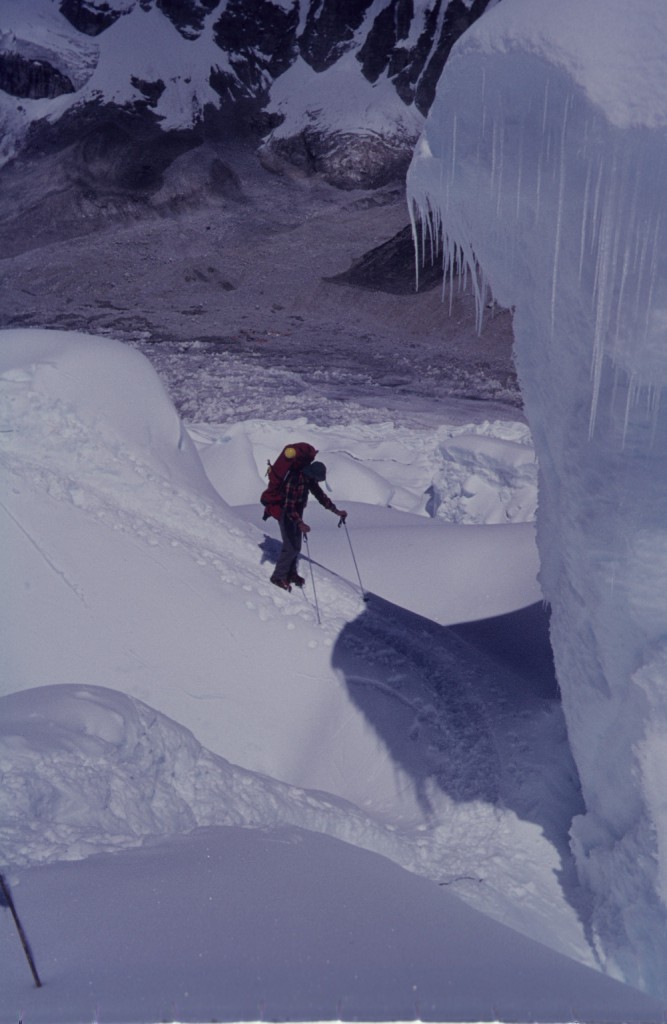 Only 5.900m above sea level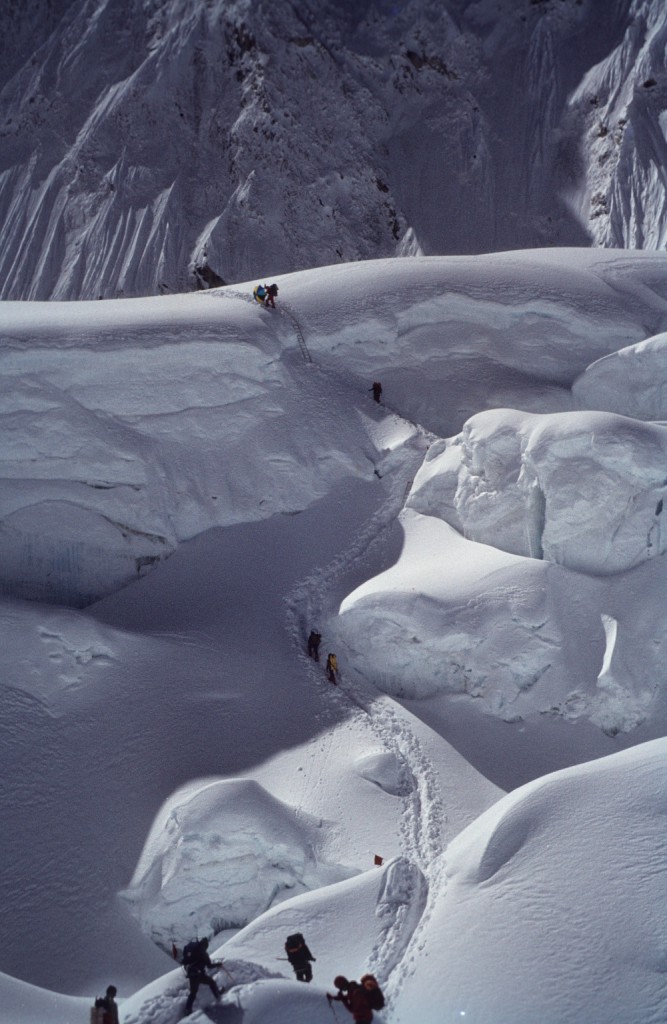 But now ready for the Western Cwm 6.100m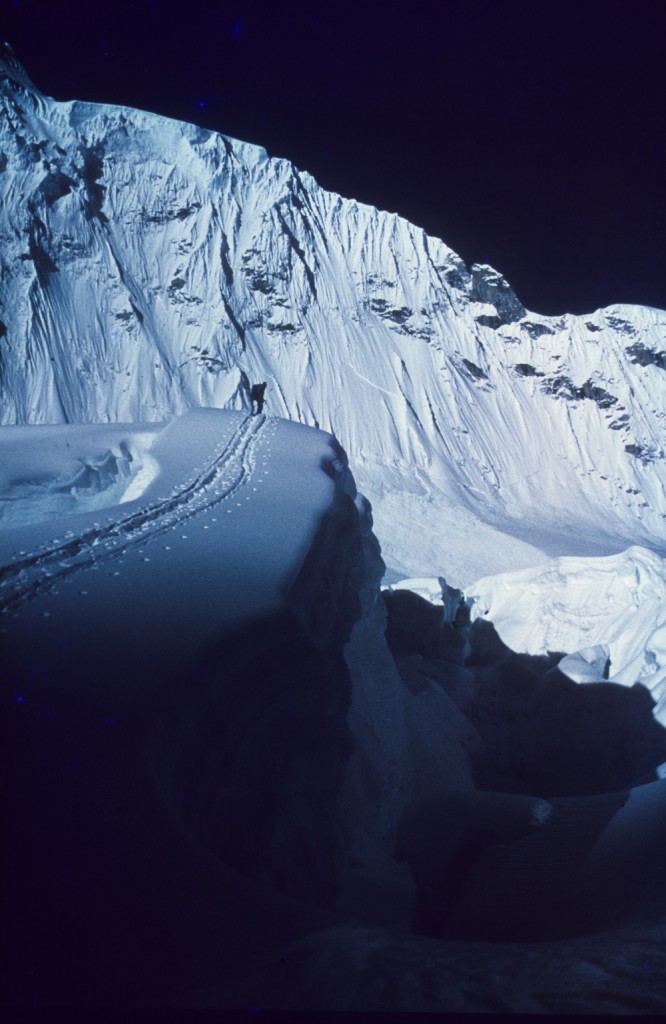 The harsh Nuptse North East Face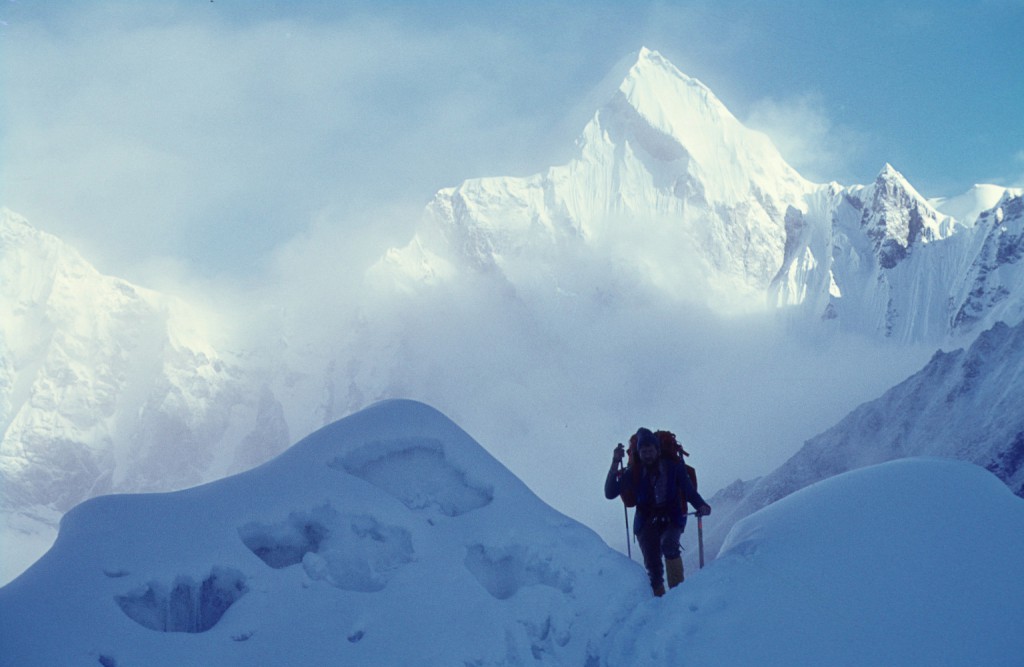 Have a look to the Pumo Ri (7.145m)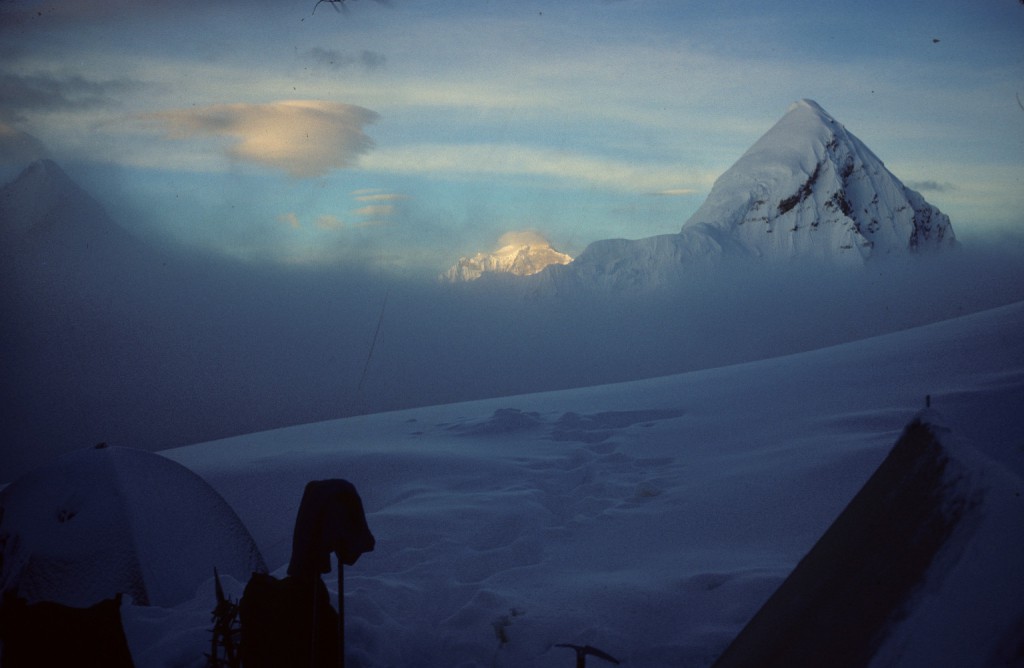 The Monsun reaches Pumo Ri – time to go to bed at Camp 1 (6.200m)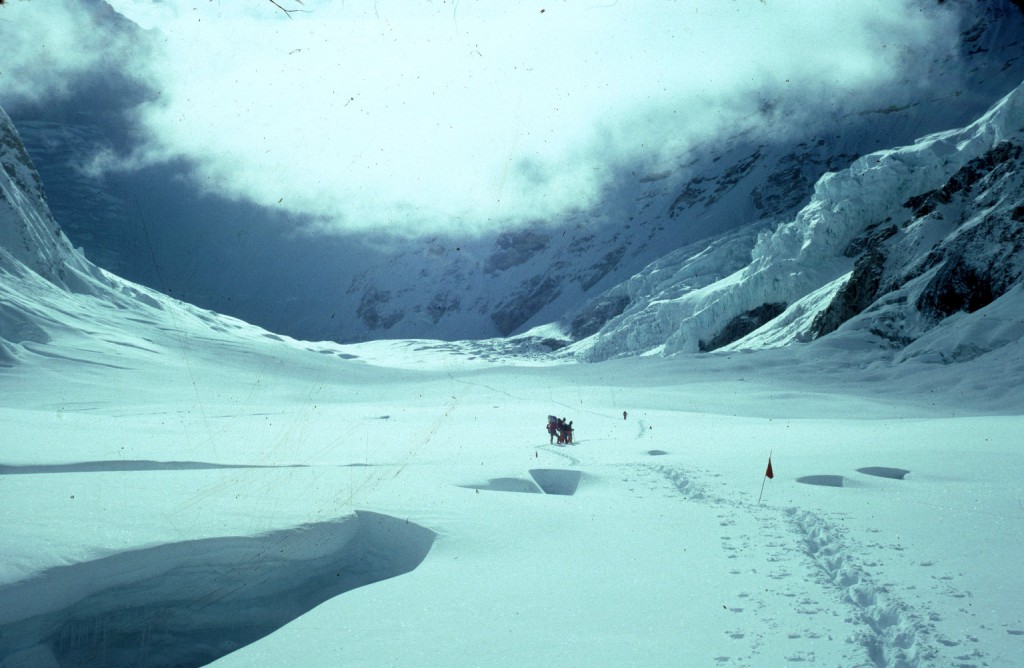 Long flat and sunny hot way in Western Cwm to Camp 2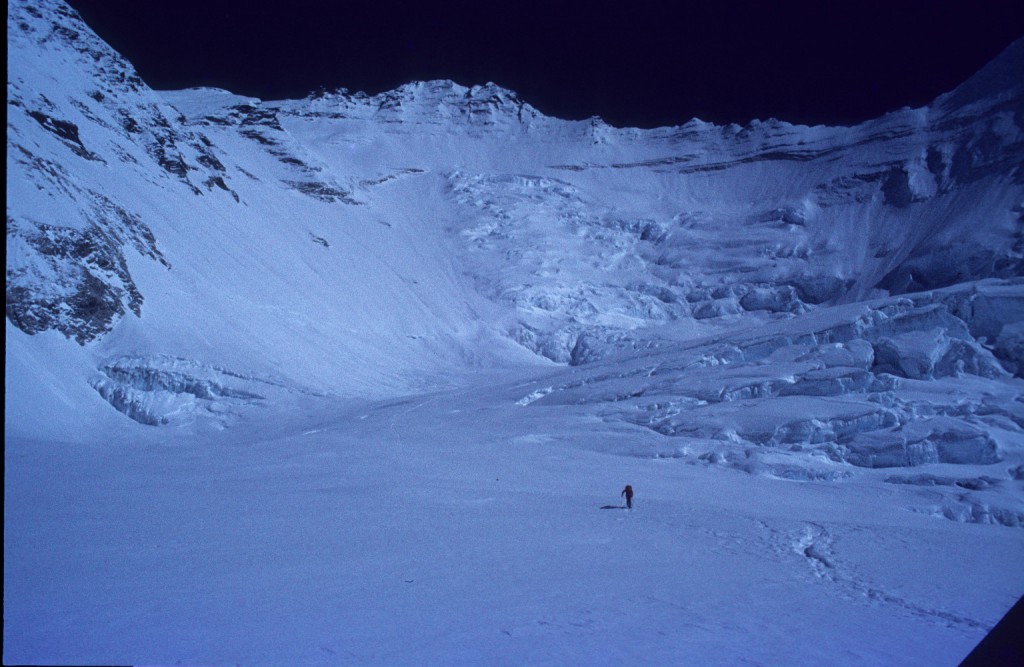 Still on the way…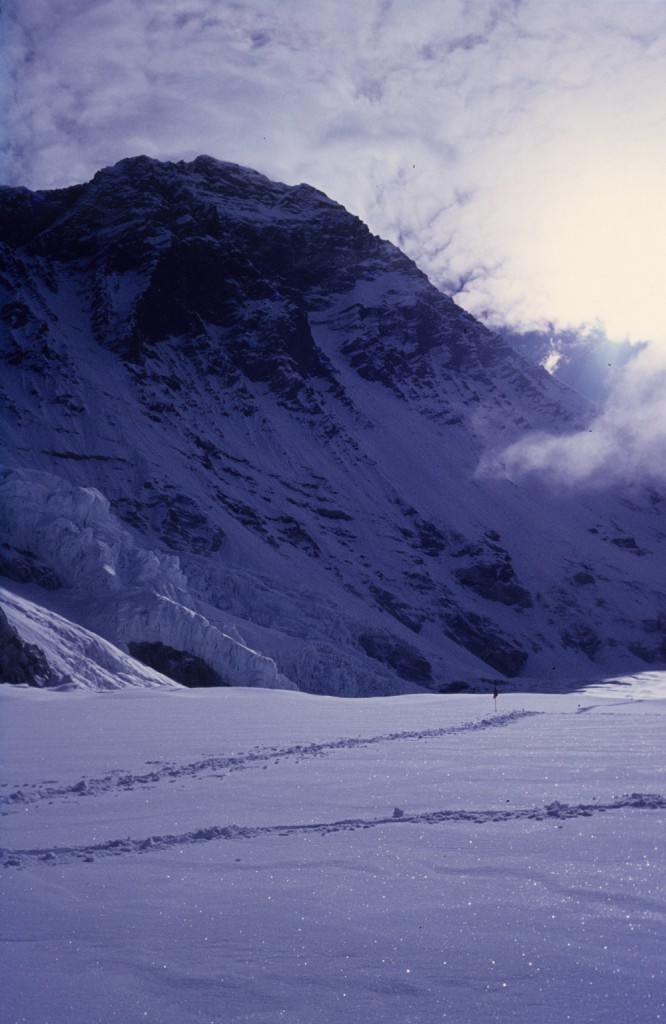 …face to face with Chomolungma….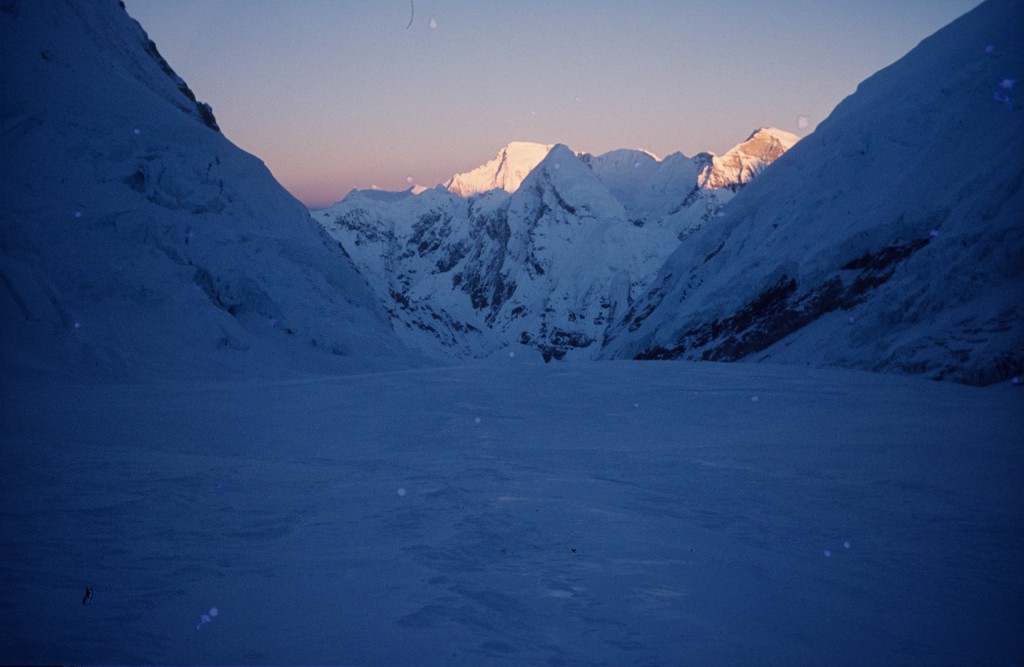 …and rerwards the little Pumo Ri…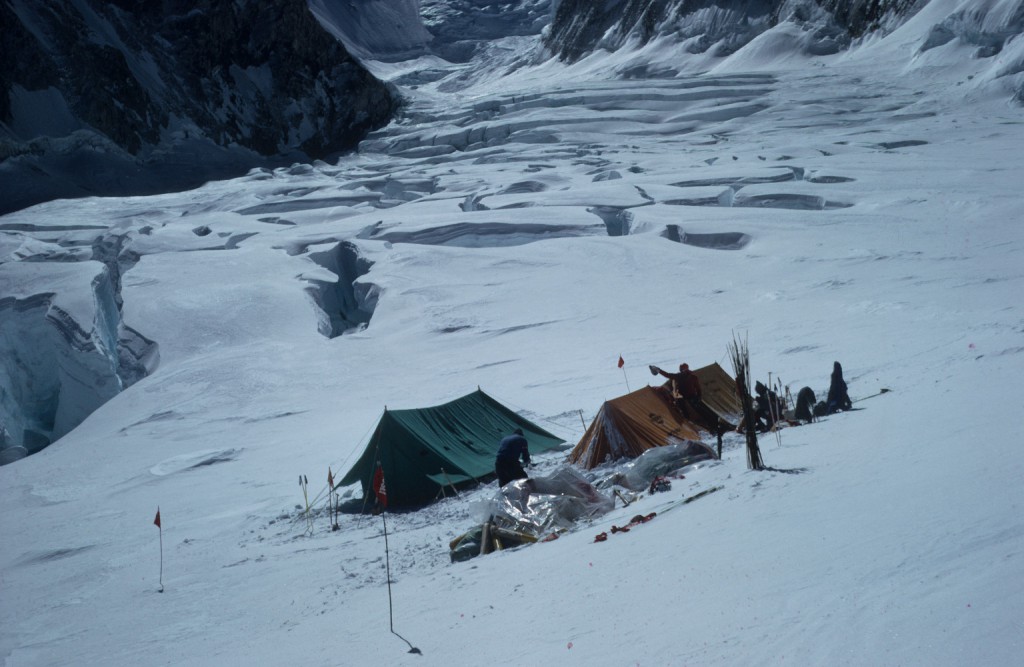 …and the crevasses and avalanches in the Western Cwm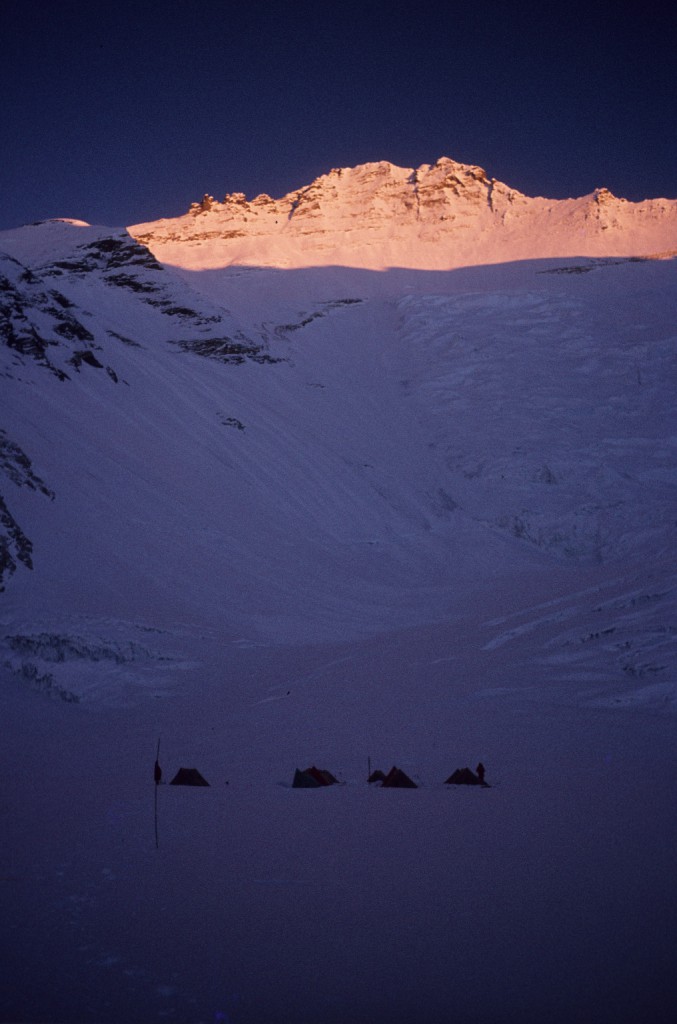 forward Camp 2 (6.200m) and our further way across the Lhotse NW-face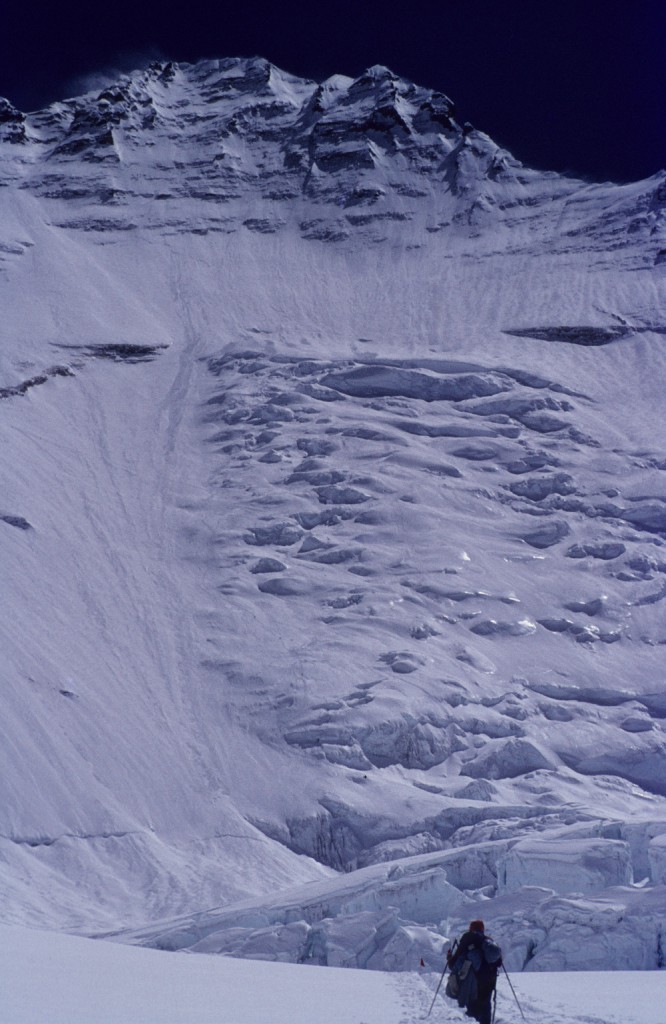 The majestic Lhotse (8.516m) with his NW-face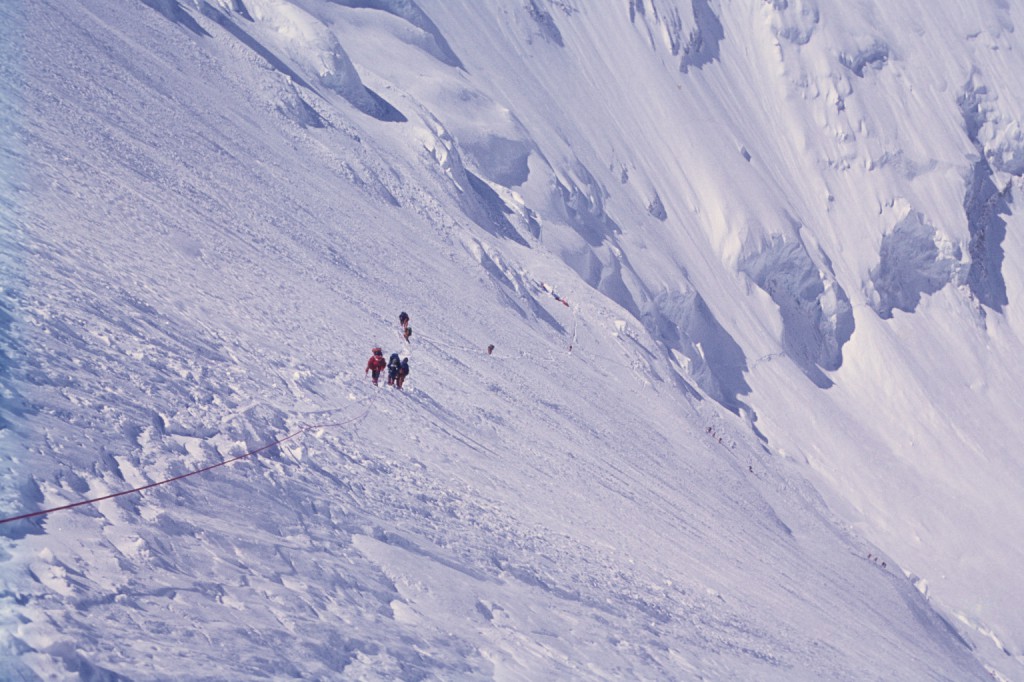 In the Lhotse NW-face -7.200m- up to the South Col (8.000m)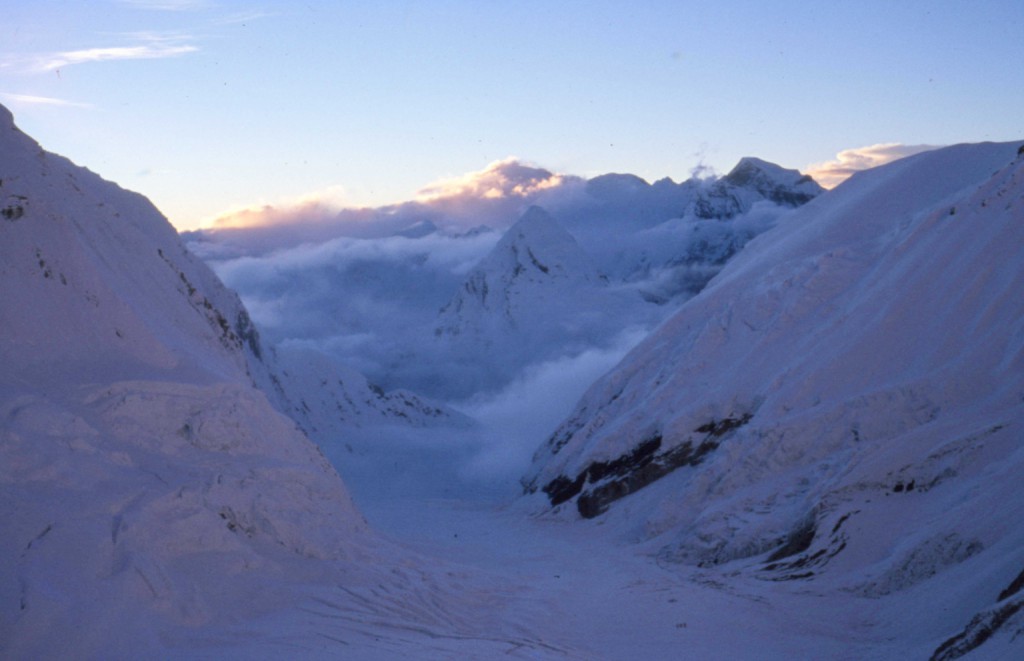 The Pumo Ri and the Western Cwm becomes smaller and smaller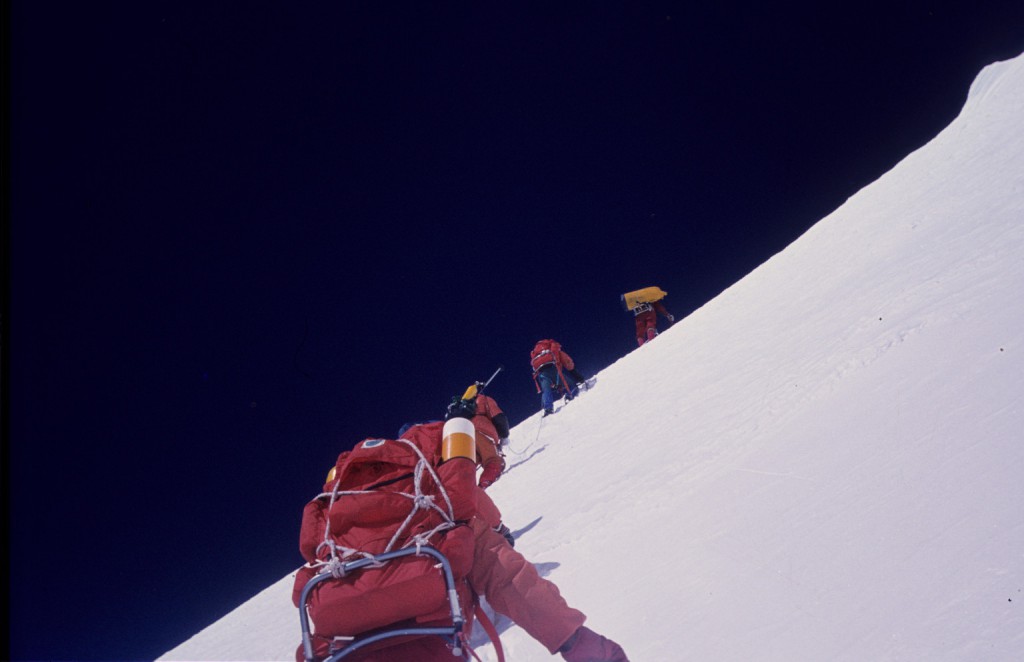 Into the sky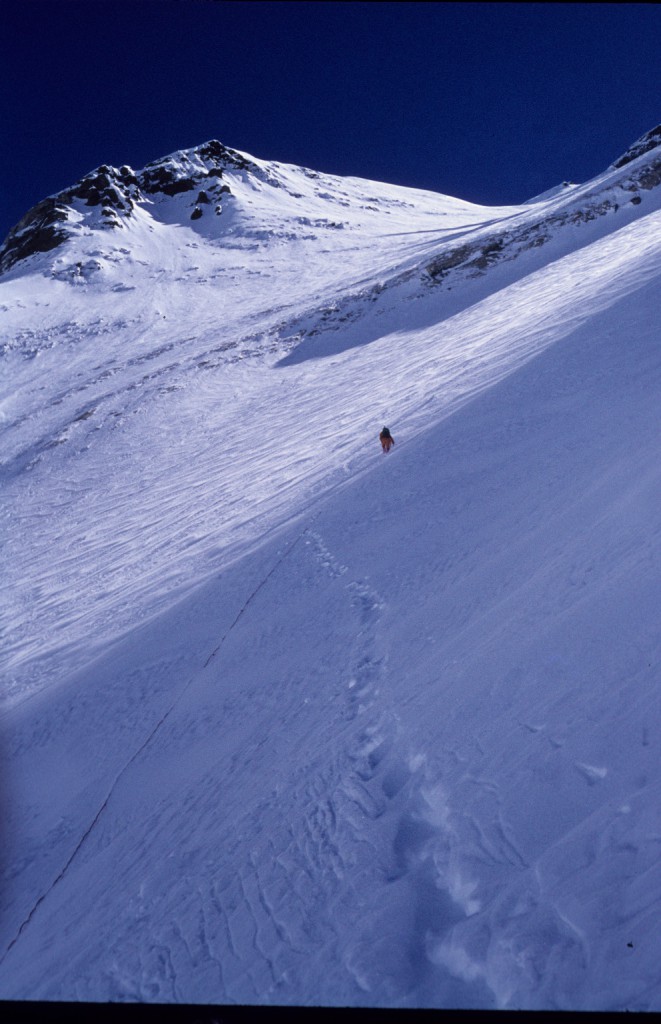 South Col in sight! Just under the 'Genfer Sporn' 7.200m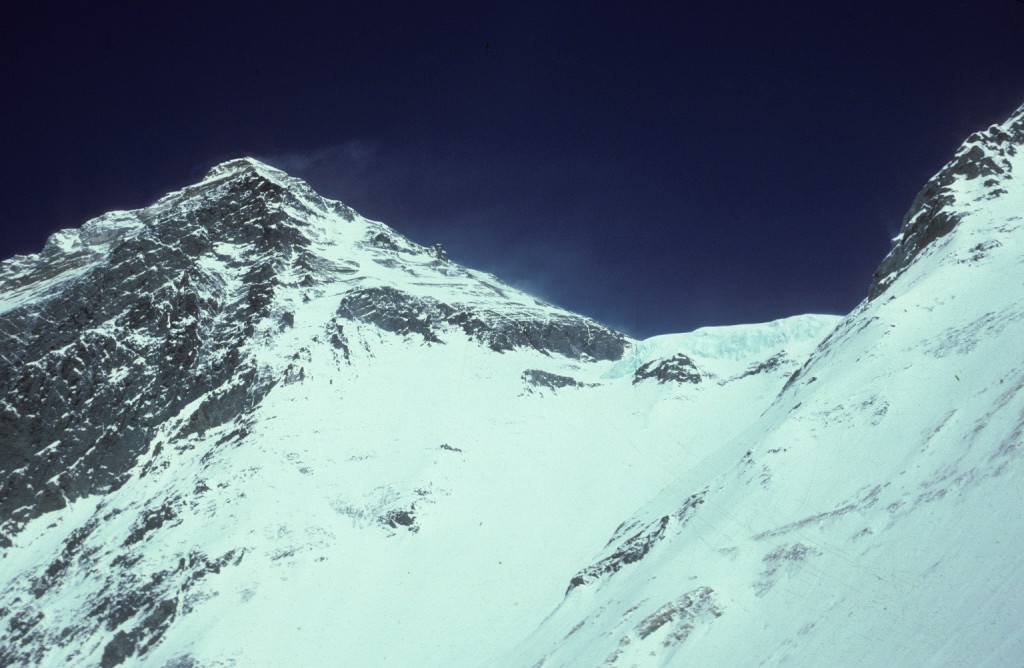 Everst SE-ridge from the 'Genfer Sporn'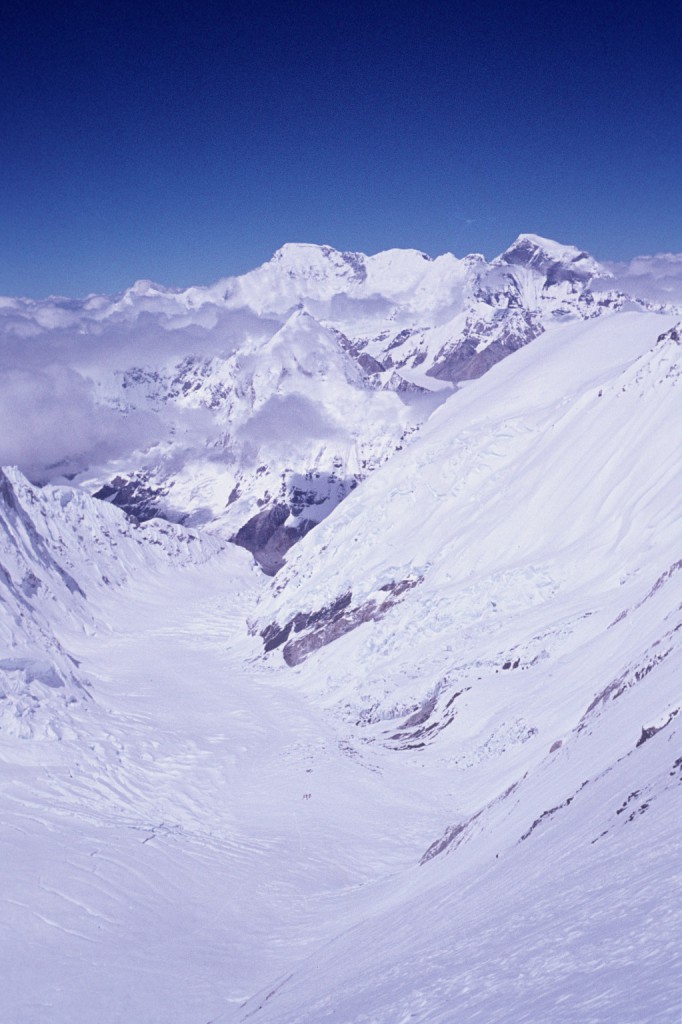 Look down from South Col to the Western Cwm, Pumo Ri .
In the Background the Broad Peak (8.051)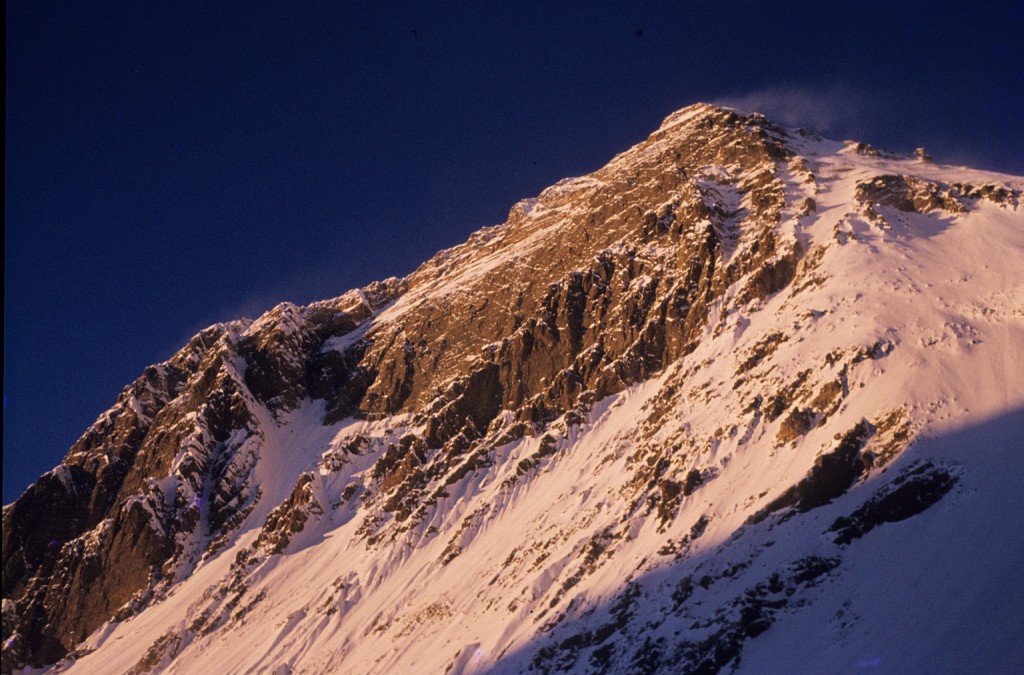 My way next day! NW-Ridge from South Col (8.000m)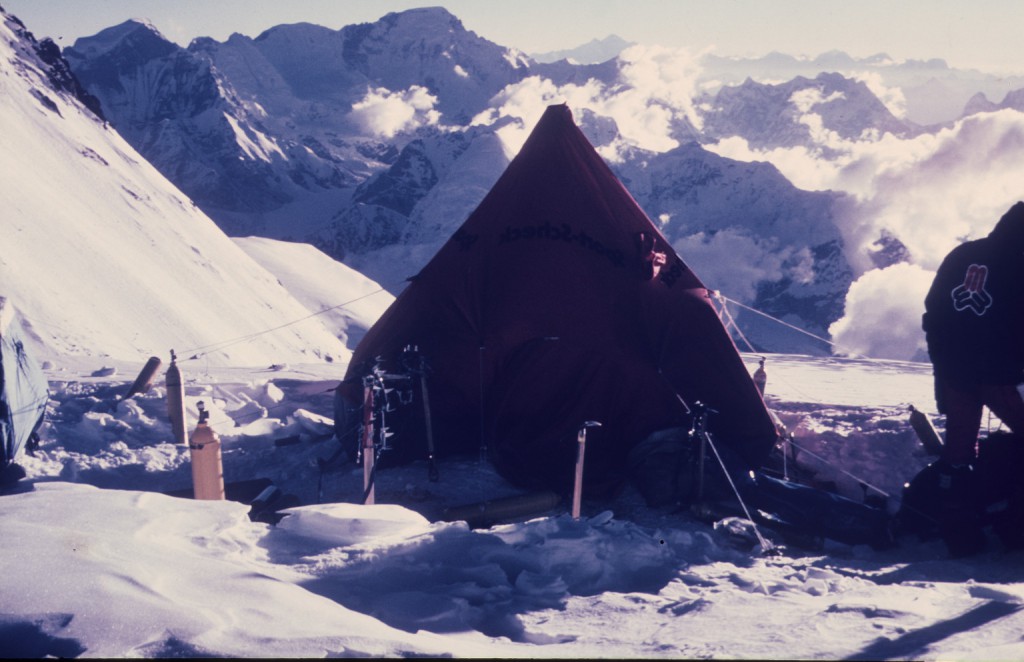 Our tent at the South Col (8.000m) Slept not very well there……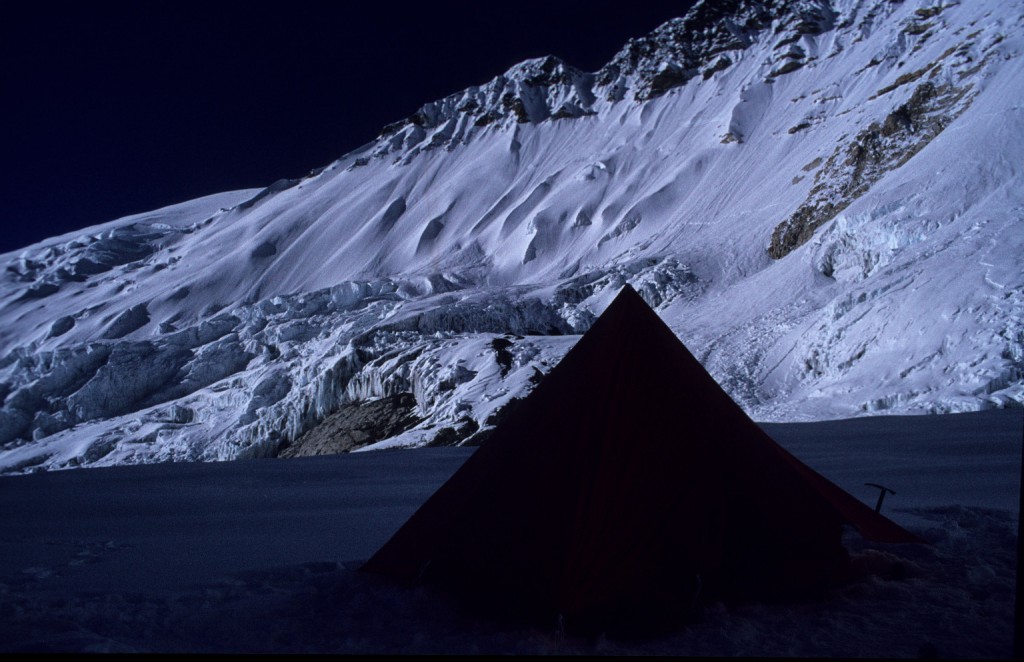 …Minus 45°C , Wind speed about 150Km/h, disentery, 12kg body weight lost…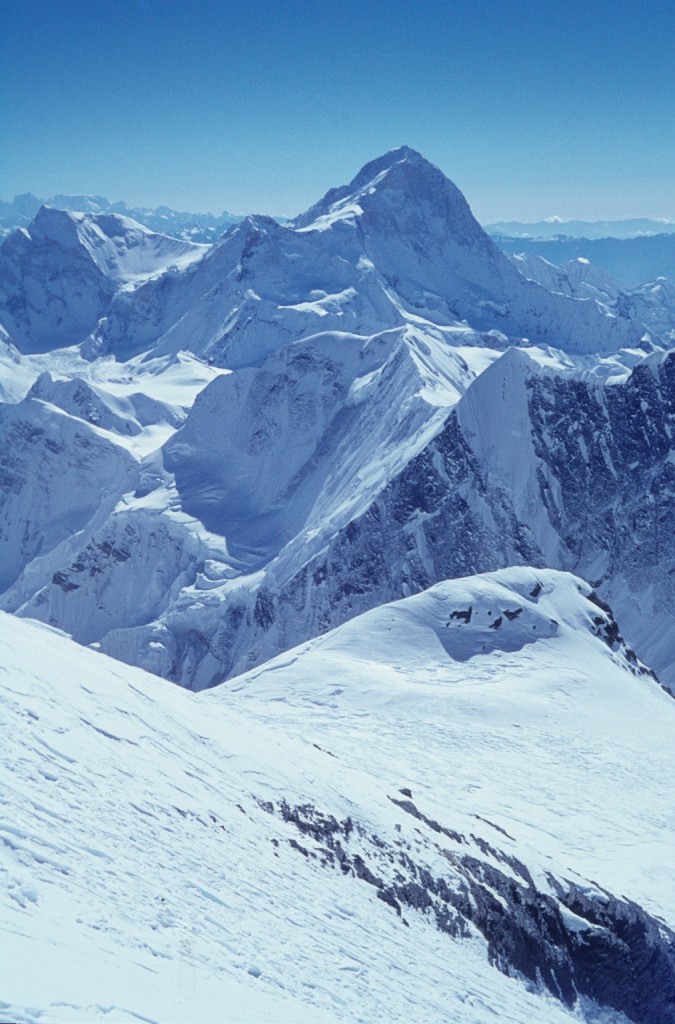 …but next day on my way to the summit with marvellous view to the Lhotse (8.516m),
Makalu (8.463m) and far behind on the left the third highest Kanchenjunga (8.596m)
The latter I climbed two years later…..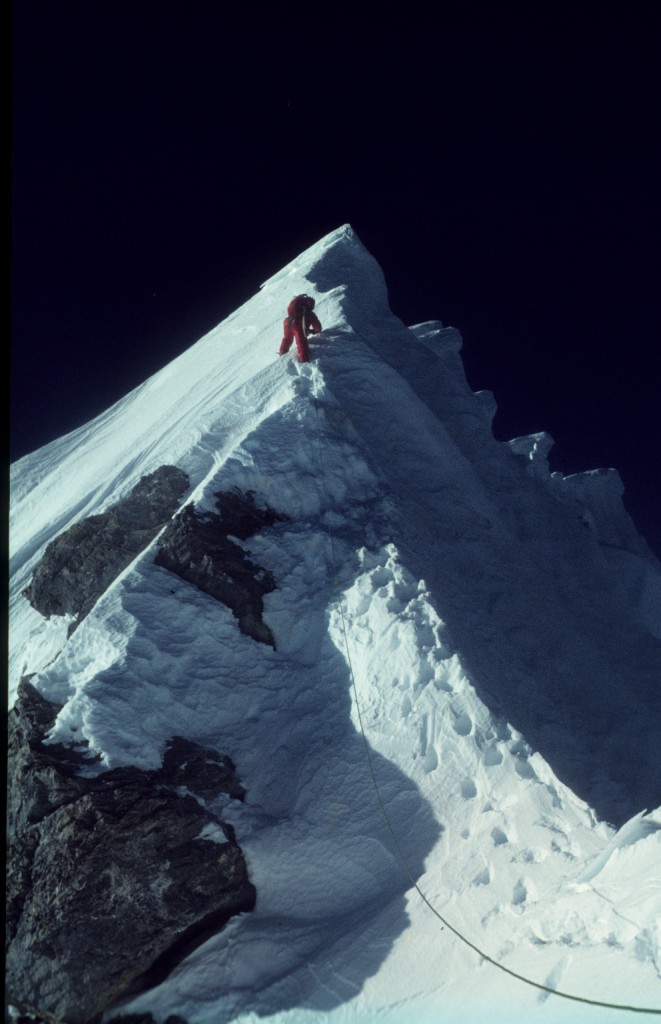 Lonely at the 'Hillary Step'. Up from here, nobody was with me. Just me and the sky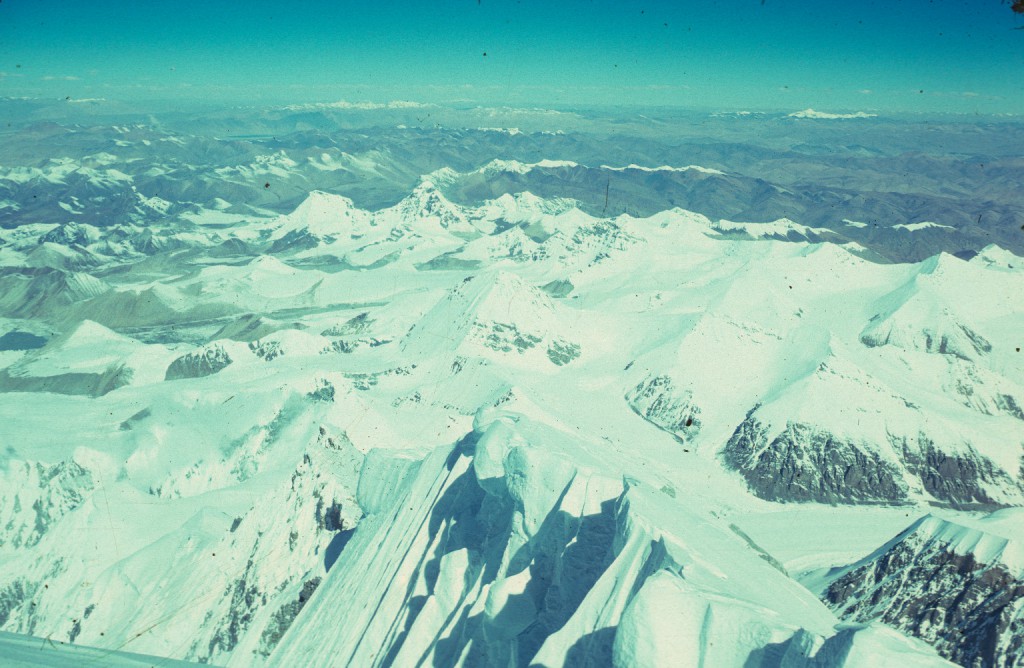 ON THE TOP !!!! 17.10.1978, 3.00pm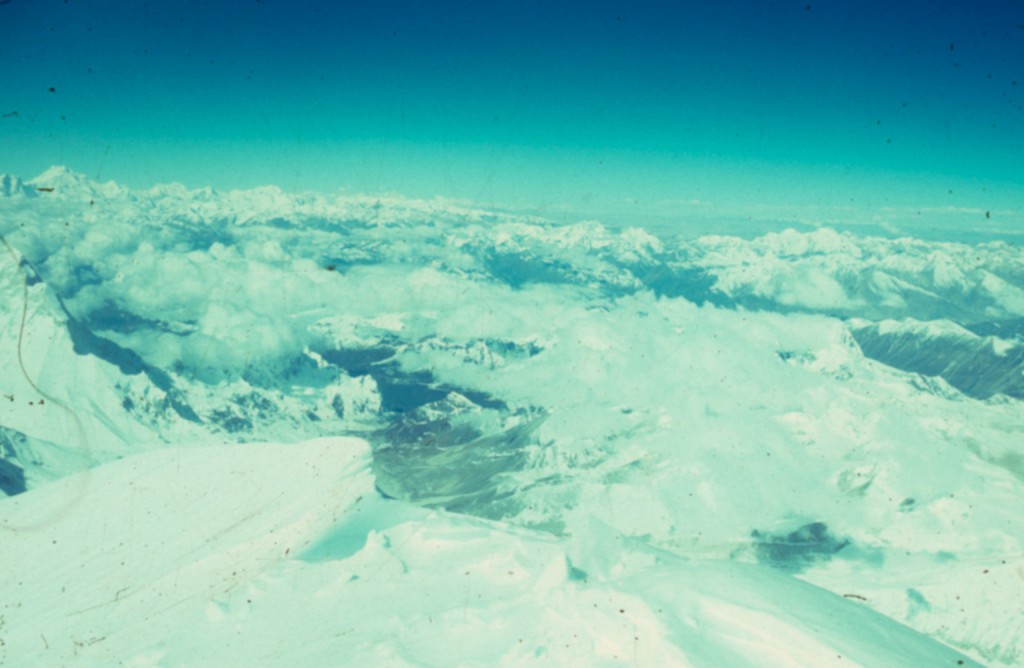 Excellent view. Extremely cold. Horrible blustery. Alone. Merciless lonesome.
Exhaustive empty. Mental and physical leached ……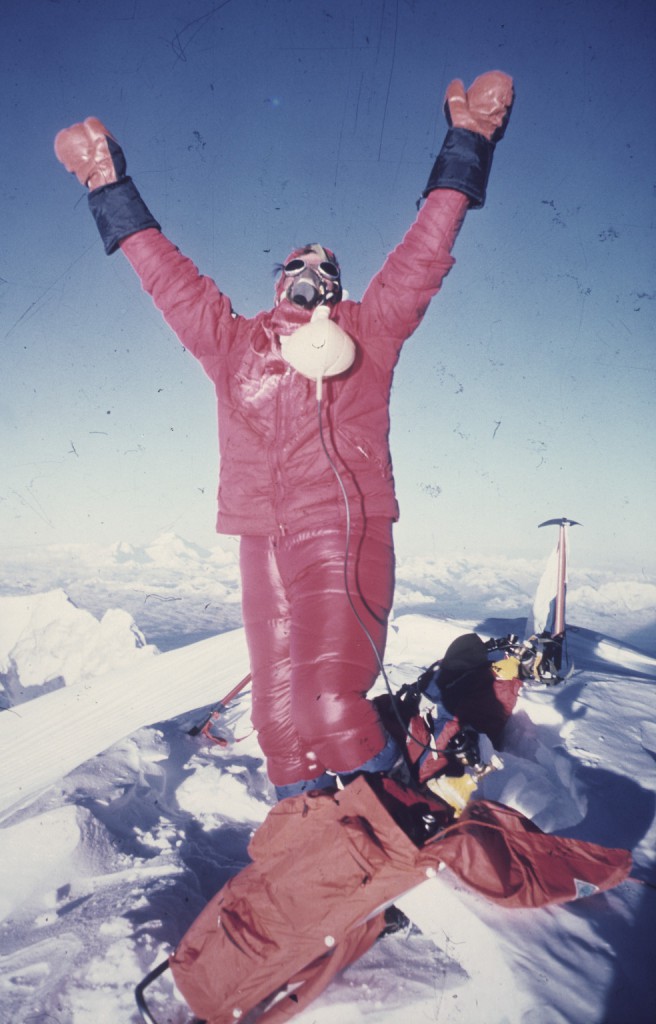 ….but perfectly happy!! (that's not me but my friend who reached the summit two days before)
Back to Kathmandu. Perfectly happy!