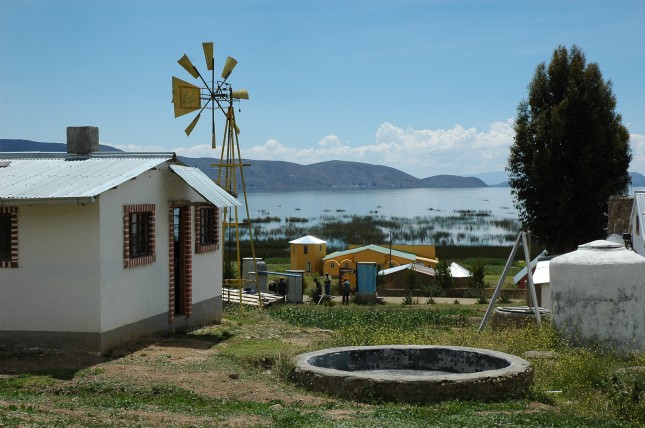 The EMAS Training Center in Bolivia is situated straightly at the banks of Lake Titicaca in a altitude of more or less 4.000m above sea level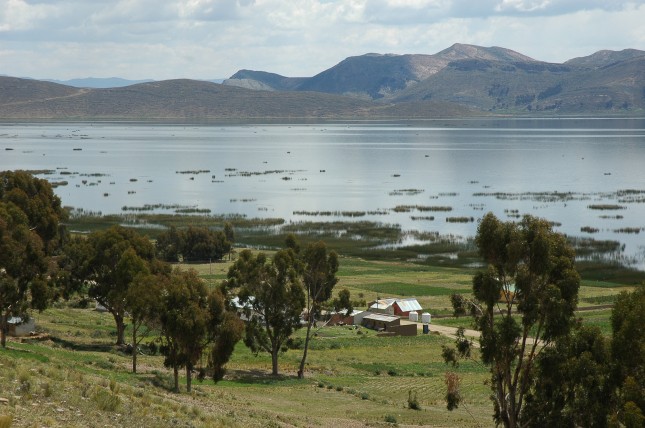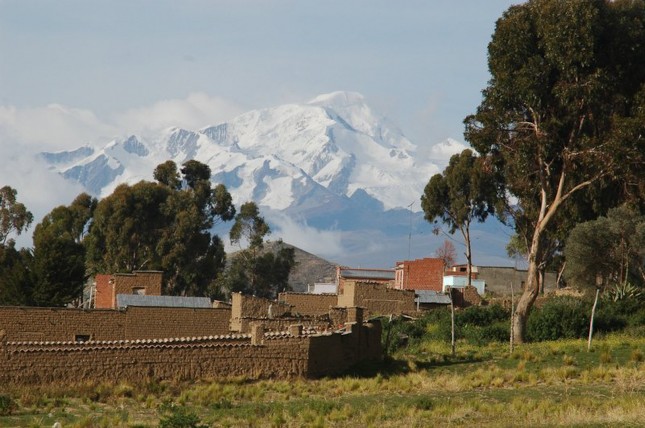 in the neighborhood of the pueblo Puerto Perez and the massif of Ancohuma (6.425m)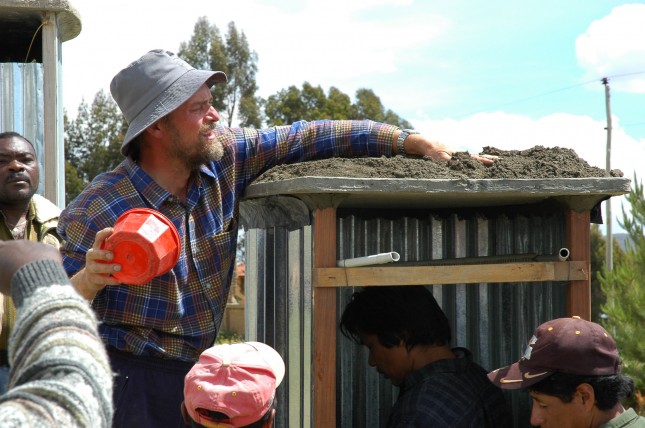 Wolfgang "Eloy" Buchner, founder and heart of EMAS in teaching his trainees…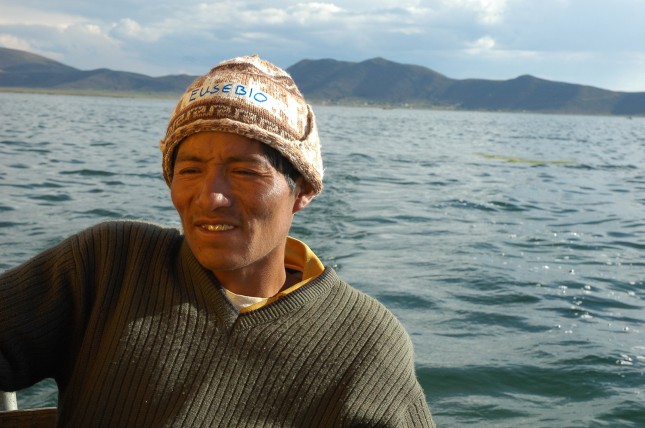 …from Bolivia …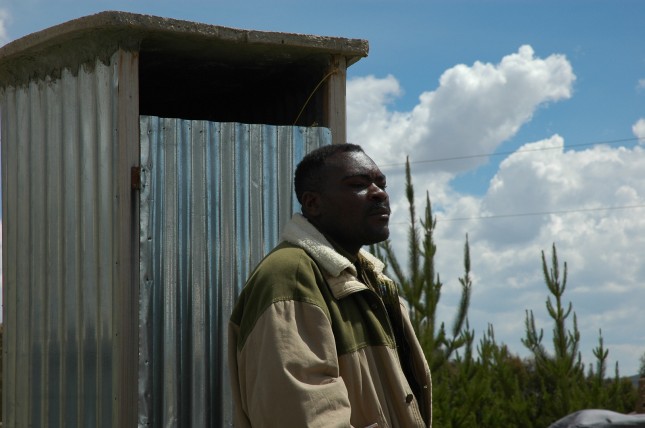 …from Afrika…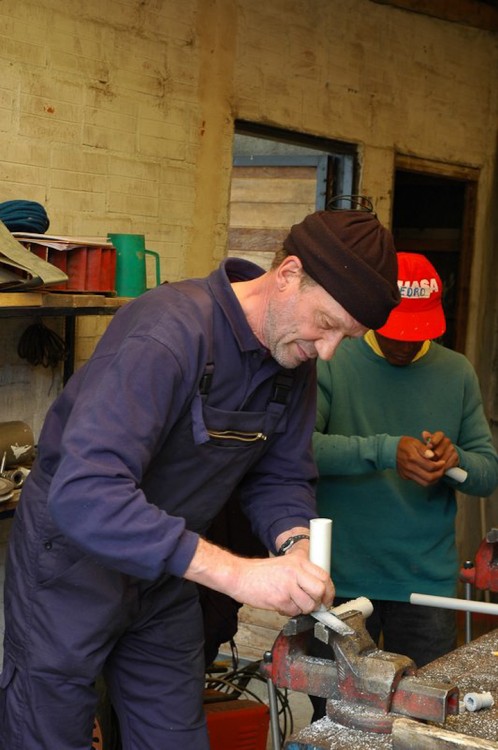 …and from everywhere!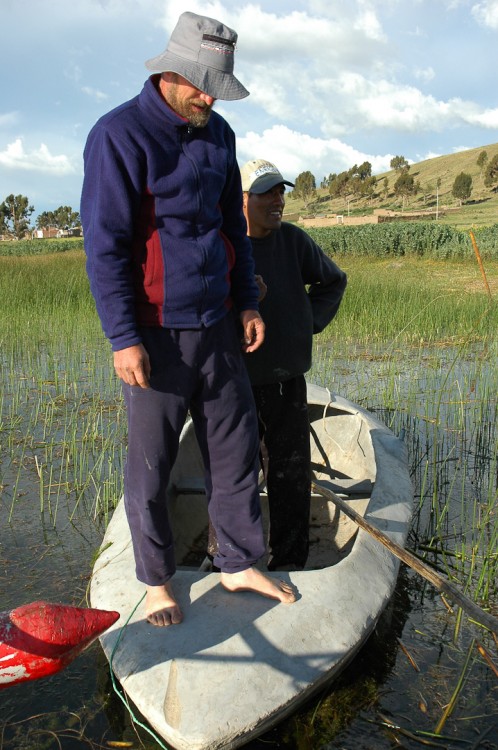 Sometimes Eloy also builts 'Kajaks' made by concrete for to paddle over the titicaca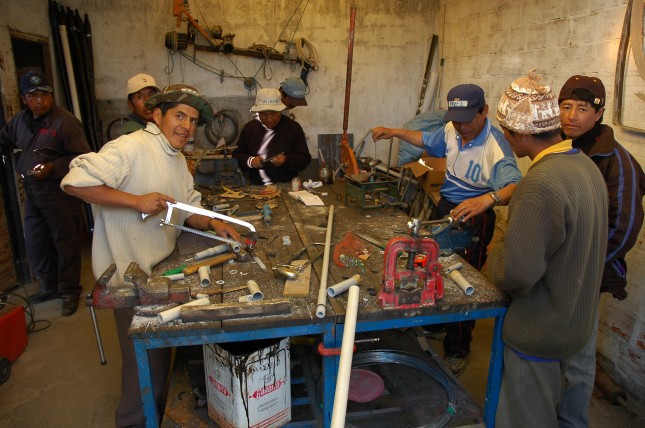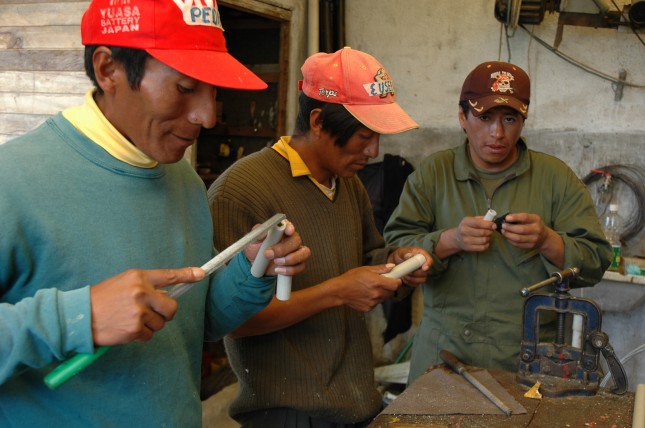 Training workshop in the EMAS training center. Trainees making their own special handmade EMAS Water Pump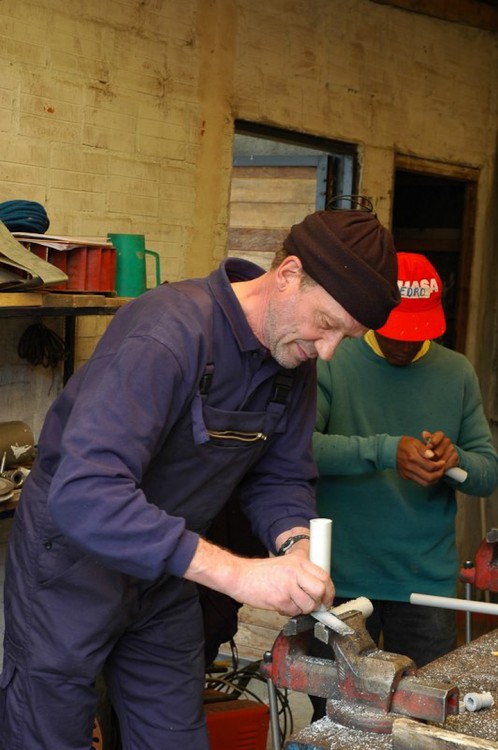 George trying tro produce his own EMAS water pump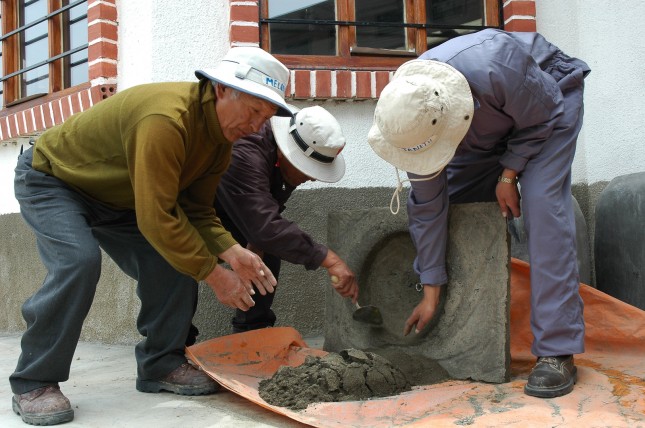 A kitchen sink has to been formed by concrete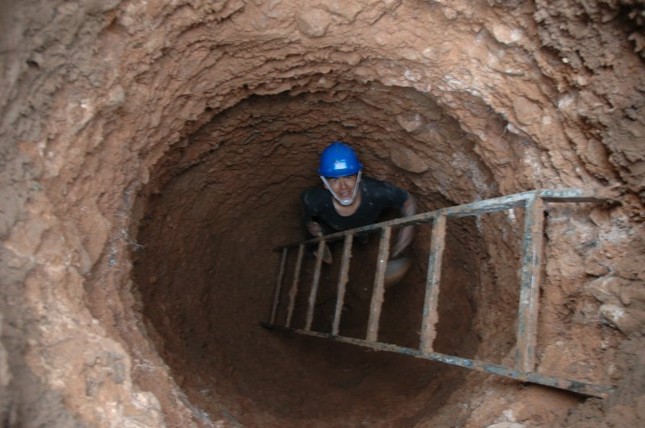 Digging a rainwater reservoir for the EMAS rainwater harvesting system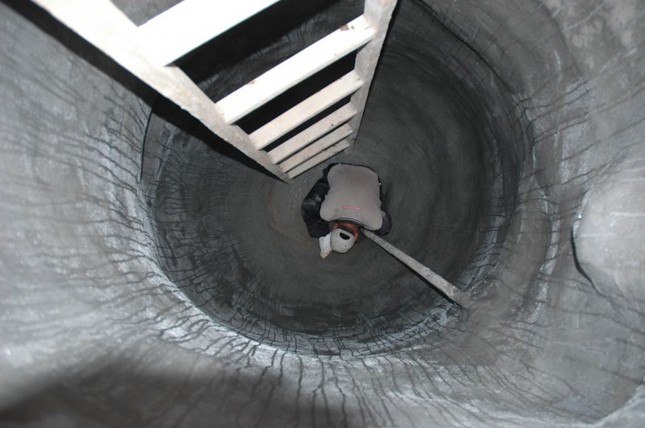 …and afterwards covering with concrete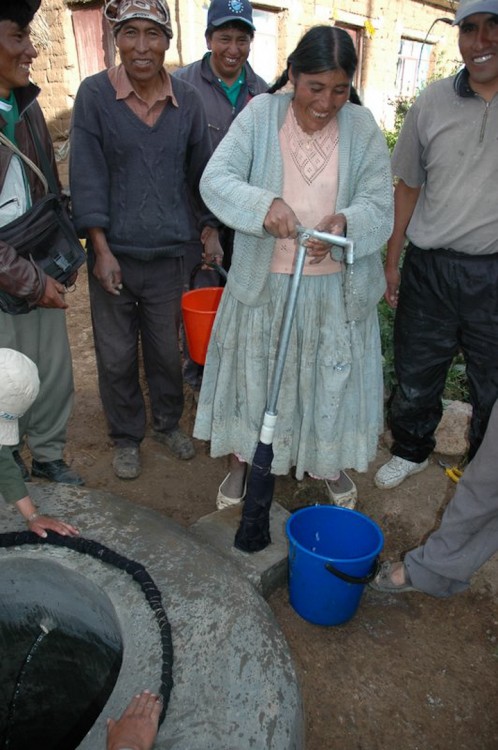 First flush by the "Ama de Casa"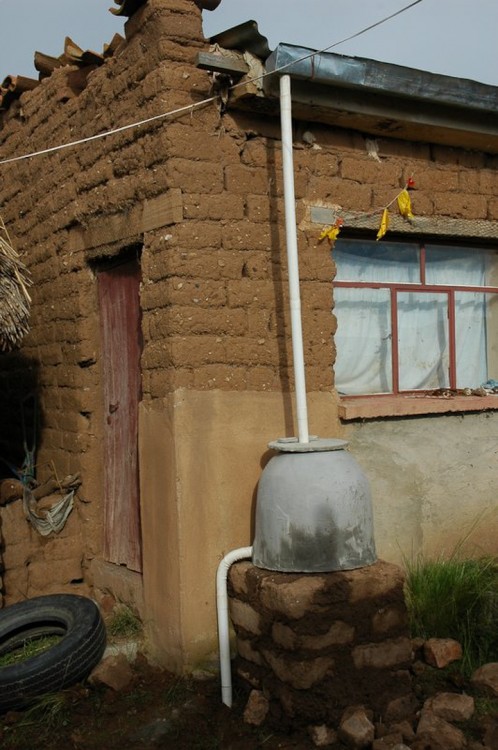 Collector and colander part of the EMAS Rainwater Harvesting System. We earn clean hygienic rainwater and store it fresh and cool in the cistern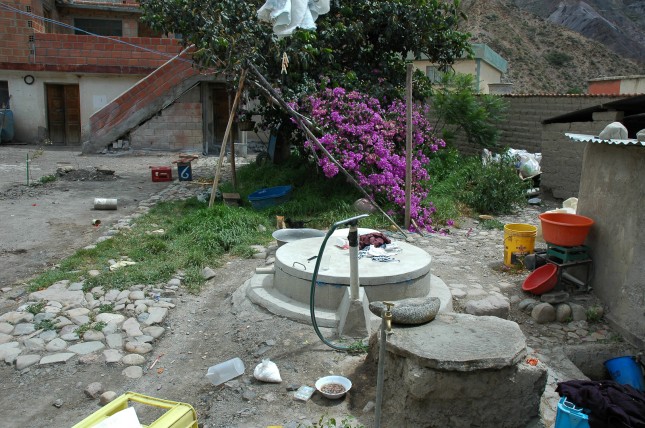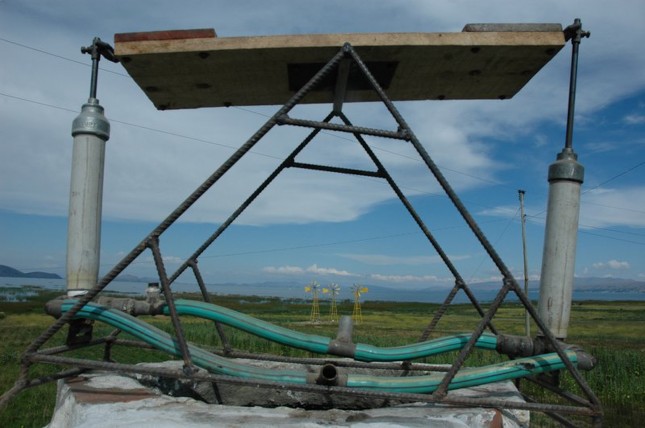 A large scale EMAS Pedal Double Pump…..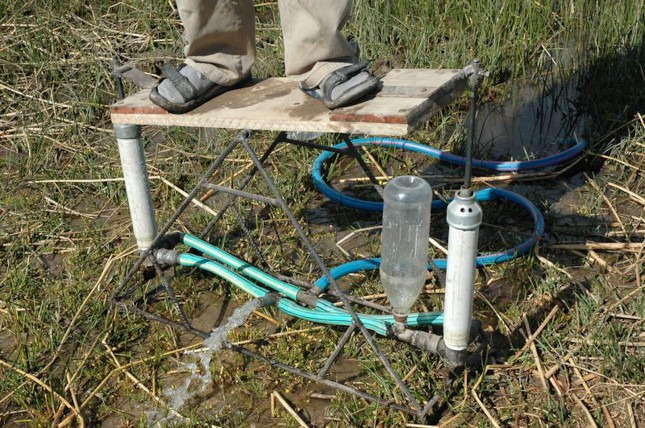 ……actuated by human power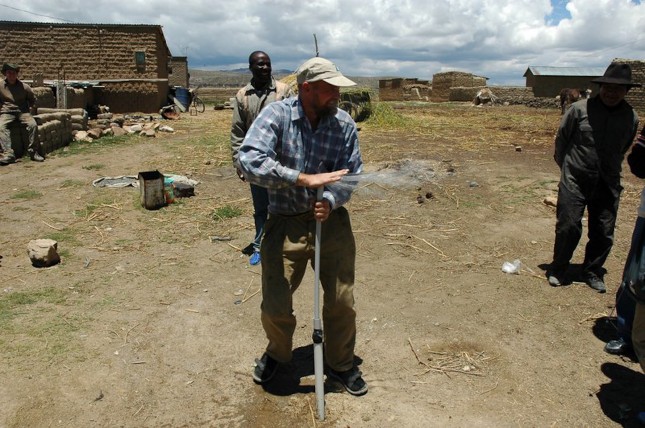 EMAS drilled well with EMAS Pump is working excellent!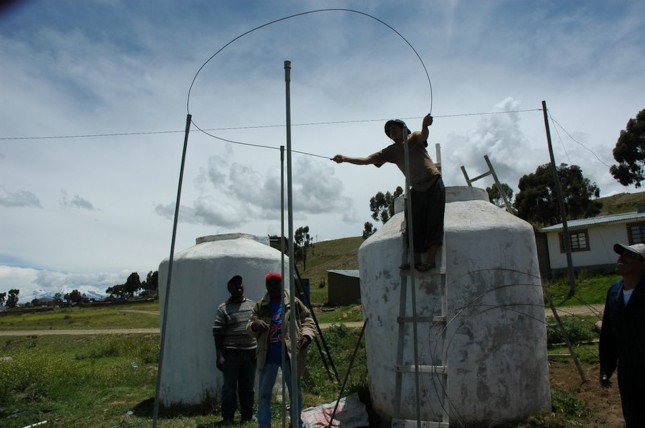 A new  ferroconcrete water cistern has to be build (6,0 m³)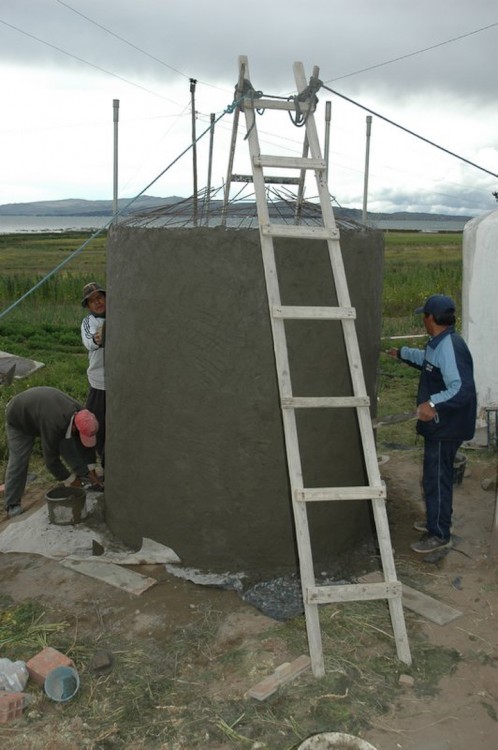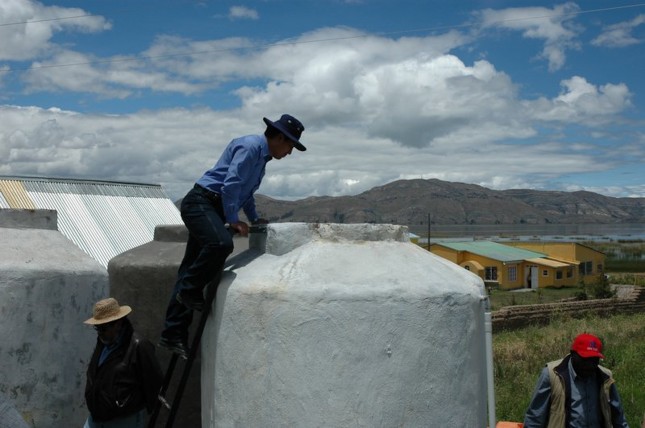 The honorable secretary of water affairs of Bolivia is checking our work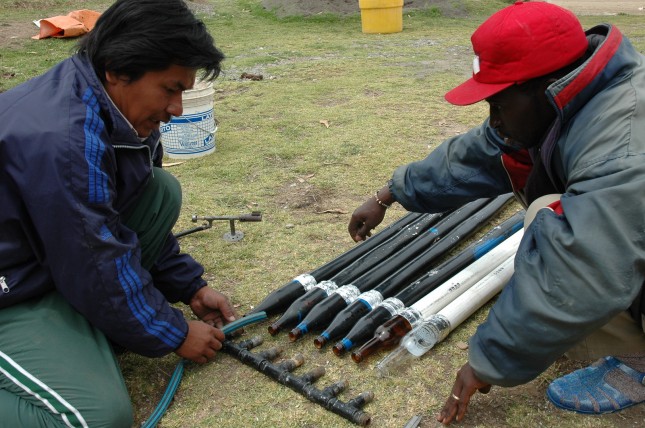 The trainer demonstrates how to build a EMAS pattern solar heater…….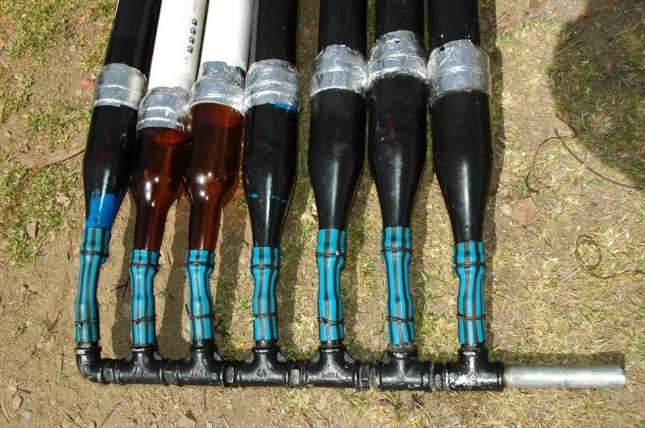 ……..just with some used beer bottles and some tube material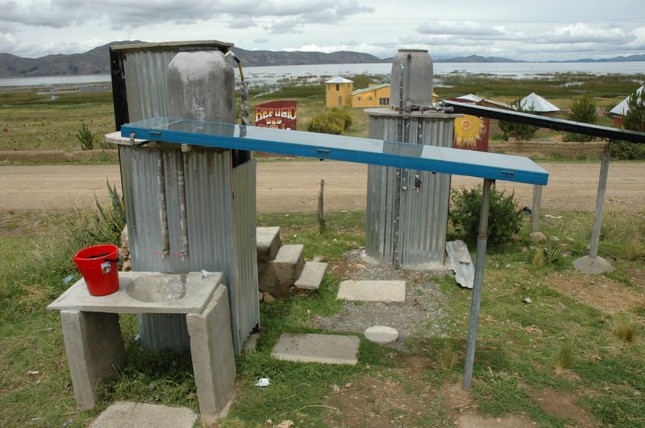 The complete EMAS solar heated sanitary system: EMAS pattern solar heater with tank, shower cabin and kitchen sink